Foster carers Angela and Barry's story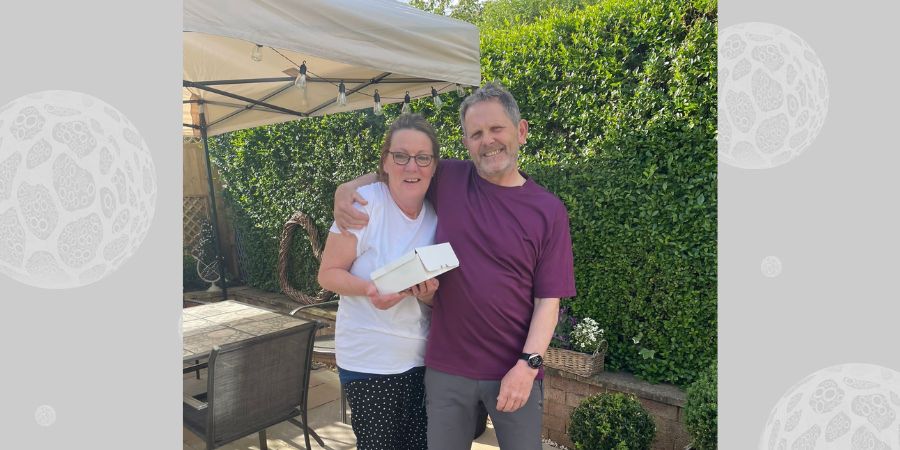 May 2020
We set off on our fostering journey 6 years ago. We've fostered all ages, from 3 to 18 years old.
We've fostered the same young person for 6 years, she was our very first placement when she was 13 years old. She is now at university, studying to be a nurse. She comes home most weekends to stay with us - and bring her washing!! We are immensely proud of her.
There have been some challenges along the way, but we have built up a fantastic relationship with her and she's blossomed into a lovely young woman. The day we moved her to university has to be our proudest fostering moment. It was very emotional, moving out after 6 years. But she thinks of us as her family and will always be around us.
We once took a sibling group of 2 teenagers to the beach for their first time and they wouldn't come out of the sea, even though it was in October!!
"We don't feel as though it's a job, it's a privilege"
We've experienced our foster children's first day at school, first time on holidays, learning to ride bikes. It's so lovely to see them having fun, feeling relaxed and making memories that will last forever. We've offered them stability, consistency, and routine. And a family life, that they may never have experienced before.
There's nothing else we would want to do!! We don't feel as though it's a job, it's a privilege and it's the life we chose and no other life would give us the opportunities fostering has.
We share our love, family, home, and time. It can be challenging at times, so we've needed stickability! But it's extremely rewarding to see the difference we've made to these young lives.
If you've ever thought about fostering, speak to Rochdale Council. They will offer you the support, training and opportunities to meet other carers.
Our only regret is…we wished we'd done it years earlier!