Mayor – Councillor Ali Ahmed
The Mayor of Rochdale 2022-2023
Born and brought up in Rochdale, Ali Ahmed attended local schools before further education at Hopwood Hall College where he studied business.
A passionate member of the community, Ali began his entrepreneurship at the age of 21 when he started his dedication to feeding the community of Rochdale through the catering industry. He has gained recognition amongst the community for his kindness and diligence to helping and supporting residents in times of trouble.
A successful businessman, he wants to see the borough continue to grow into a place that thrives economically, environmentally and socially.
A dedicated father of 5 children, he regularly organises local football, cricket and badminton competitions and in his spare time enjoys watching football and cricket.
Along with the dedication he has at home for his family, Ali is committed to delivering the utmost support and the highest standards of care to all those in need in the community. He aims to encourage and empower local organisations to thrive and succeed in the goals they want to achieve.
Ali believes in helping everyone, regardless of faith, creed and colour and tells all those that meet him to always believe in themselves, continue to achieve and to never give up until they meet their goals.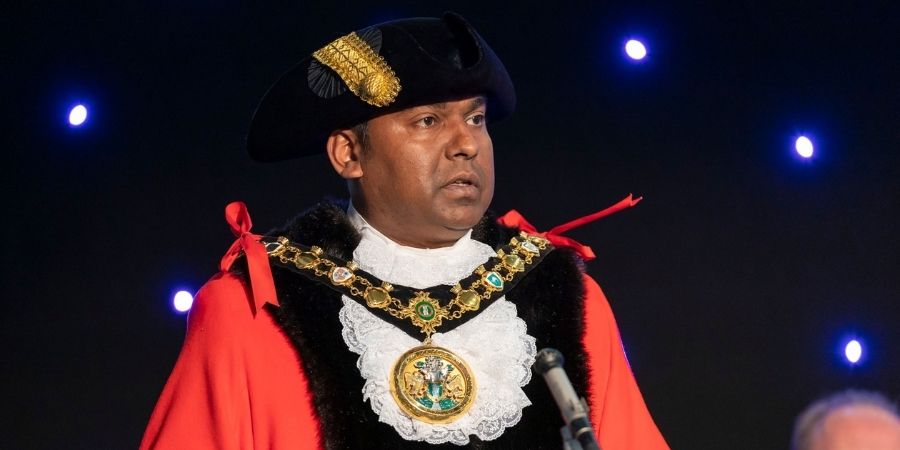 Mayor Ali Ahmed.