Deputy Mayor – Councillor Shakil Ahmed
Deputy Mayor of Rochdale 2023-2024
Born in Kashmir and brought up in the UK, Shakil went to primary school in Coventry before moving to Rochdale in 1984, attending Broadfield High School.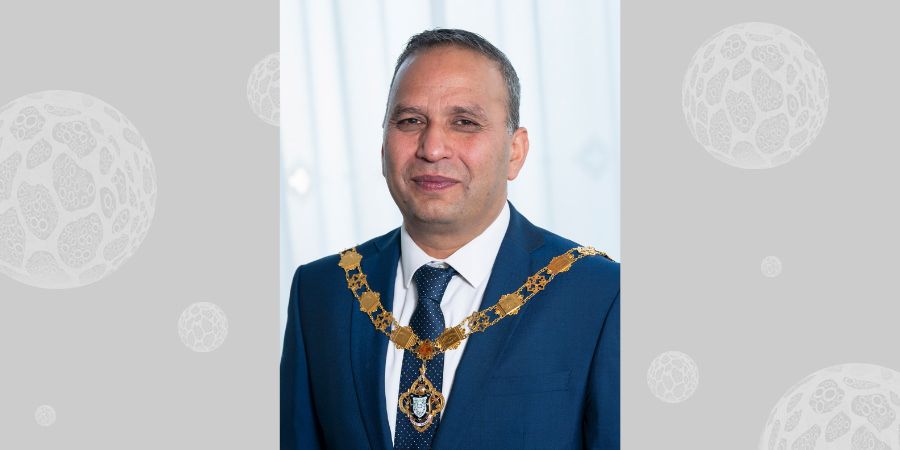 Deputy Mayor Shakil Ahmed.
As he lost his father in infancy he was brought up by his mother. He went into the textile industry, working as a machine operator to support his family. Later he worked as a bus driver and for the last 23 years, he has been a HGV driver, delivering baked goods. During COVID-19 he worked as a key worker, supporting local residents and community organisations.
A very proud father and grandfather Shakil regularly organises and supervises football and cricket tournaments locally. He also is a keen walker, walking the ward at least once a week, dealing with casework, and picking up residents' issues.
A very proud Rochdalian, he has been participating in community cohesion initiatives through local voluntary and faith organisations.
He believes very strongly in equality, social justice and equal opportunities for all. As an active member of the faith community he helped create praying facilities for marginalised faith groups in his ward.
Shakil has been very active in the voluntary sector, in 2012 he became a councillor, he believes in giving back to the community and no task is too big or too small for him.