Consort – Sultan Ali
Consort 2022-2023
Sultan has lived in Rochdale since 1970 and his 5 children also reside here.
First elected as a councillor in 1996 he was mayor of Rochdale from 2003-2004. He has served on and chaired several council committees and is a former member of the cabinet.
Sultan is pleased to be consort for Ali Ahmed's mayoral year and wishes him a successful and enjoyable time in office.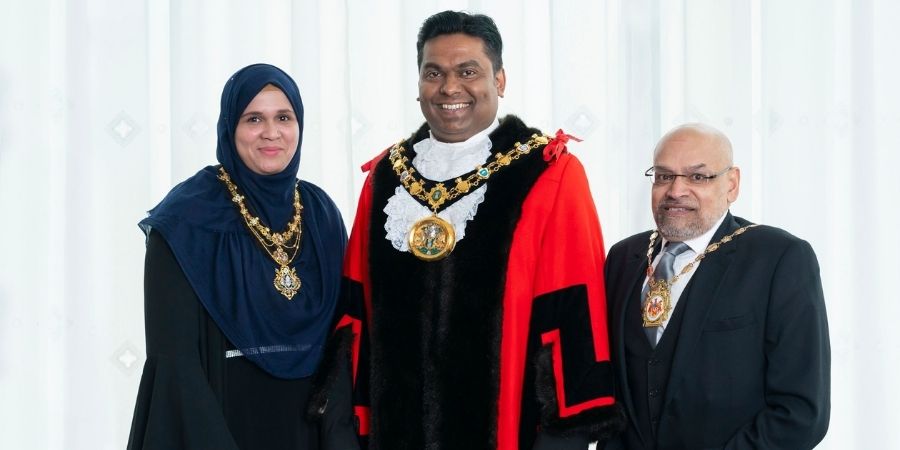 Mayoress Mrs Syeda Farjana Begum, Mayor Ali Ahmed and Consort Sultan Ali.