Mayoress – Mrs Syeda Farjana Begum
Mayoress of Rochdale 2022-2023
Syeda Farjana Begum was born in Bangladesh and arrived in England in 2004 after marriage.
She has 5 children who are all in full-time education. A Rochdale resident for 18 years, Syeda says she has loved her time here so far. As well as caring for the children she enjoys hosting family gatherings. She is passionate about Rochdale and committed to the local community.
She has supported charities and groups for many years and is looking forward to the years ahead.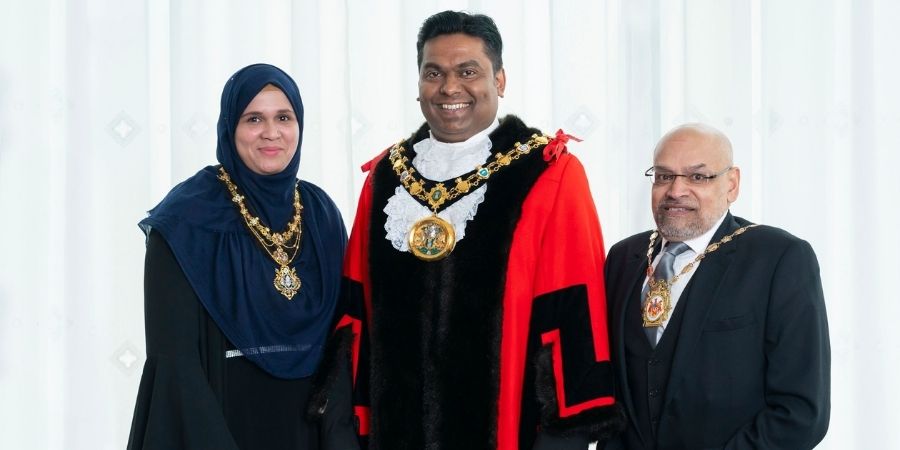 Mayoress Syeda Farjana Begum, Mayor Ali Ahmed and Consort Sultan Ali.