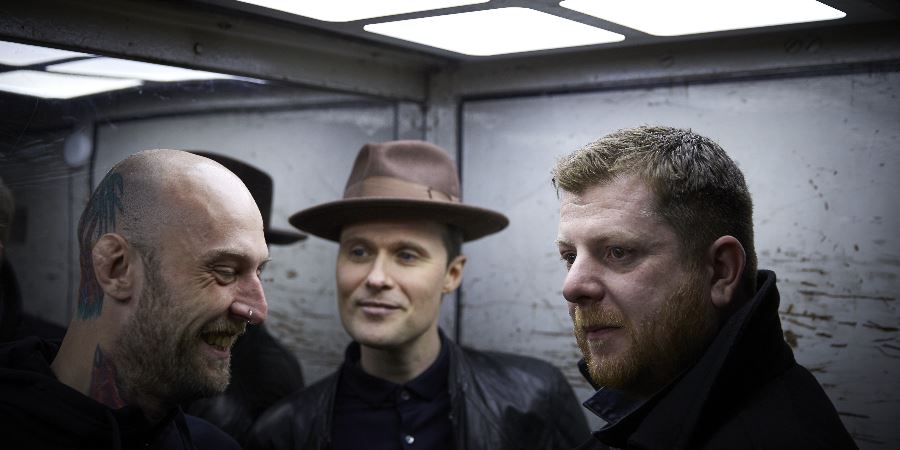 Since winning the Best British Breakthrough gong at the BRIT Awards, the multi-platinum Glaswegian 3-piece have enjoyed huge success, with 5 top 20 albums and 5 top 40 singles.
The Fratellis first album – 'Costello Music' sold more than one million copies in the UK alone. While they've enjoyed a string of hits, including 'Whistle for the Choir', 'Henrietta', 'Mistress Mable,' and 'Baby Fratelli' they are best known for the anthemic 'Chelsea Dagger, which remains a playlist staple at sports stadia, clubs and bars worldwide.
The Fratellis played Rochdale Feel Good Festival back in 2016, and since then have gone from strength to strength, winning a new generation of fans thanks to the top 5 album in 2018 'In your own sweet time,' followed with the acclaimed 2021 album 'Half-drunk under a full moon'. Earlier in 2021, they collaborated with Rudimental who remixed their single 'Need a little love' as well as releasing a charity cover of 'Yes sir, I can boogie' to coincide with Scotland playing at Euro2020.