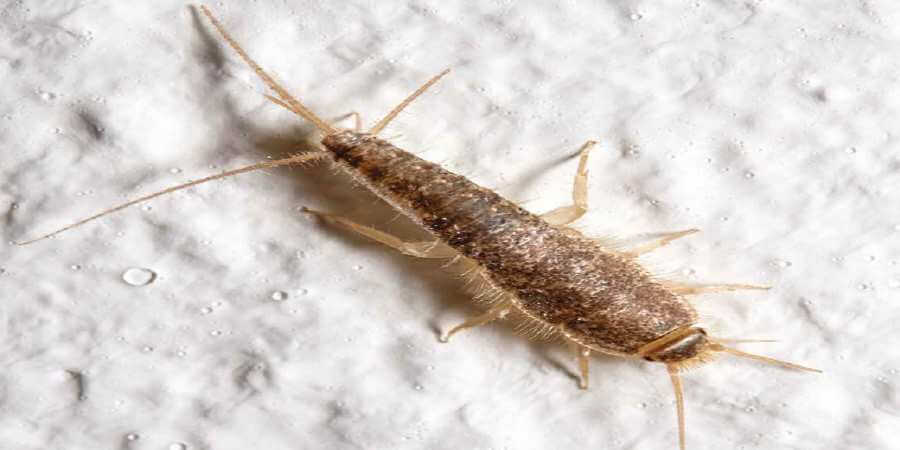 Silverfish and firebrats are closely related insects and are common household pests.
What do silverfish and firebrats look like?
Both silverfish and firebrats are long, scaly, wingless insects.
Silverfish may grow to 12mm in length, and the firebrand tends to be 14mm in length with longer antennae.
The silverfish is silvery and glistening, while the firebrat is greyish with dark, irregular markings.
Where do silverfish live?
Silverfish can be found in moist conditions, such as in kitchens, larders, bathrooms or basements.
They might appear amongst books and paper, in damp cupboards and behind skirting boards or wallpaper.
Silverfish are general scavengers in warehouses and granaries.
Where do firebrats live?
Firebrats require much higher temperatures, ideally between 32-48 degrees Celsius.
They're often found in bakeries and near ovens and pipes.
What do silverfish and firebrats eat?
Both silverfish and firebrats are nocturnal and come out to look for food at night.
They primarily feed on carbohydrates and small amounts of protein.
Silverfish feed on small food particles, paste from the back of wallpaper, gums and glues from book bindings, and fragments of other dead insects.
Are silverfish and firebrats dangerous?
Both silverfish and firebrats are not regarded as significant risks to public health.
However, they can be a nuisance if you find them in your home.
How to prevent finding silverfish in your home
Finding silverfish can be an indication that there are damp conditions. Look at the floors, walls and ceilings for signs of staining which might suggest dampness.
Keeping your home clean and free from damp will help prevent infestation.
For large infestations, a residual insecticide may need to be sprayed into cracks, crevices, around heating and hot water pipes, and other similar areas.