Non-religious ceremonies
Non-religious weddings and civil partnerships are known as civil ceremonies. A civil ceremony is conducted by Register office staff rather than a religious person and the law doesn't allow any religious music to be played.
You can have a civil ceremony at either a:
Register Office
Licensed venue
Register Office
You can choose to have a ceremony at any Register Office in England and Wales.
If you're planning a civil ceremony, Rochdale Register Office is an ideal setting. Located on the ground floor of Number One Riverside, the office has its own entrance on the left of the building by the River Roch.
View information about Rochdale Register Office ceremonies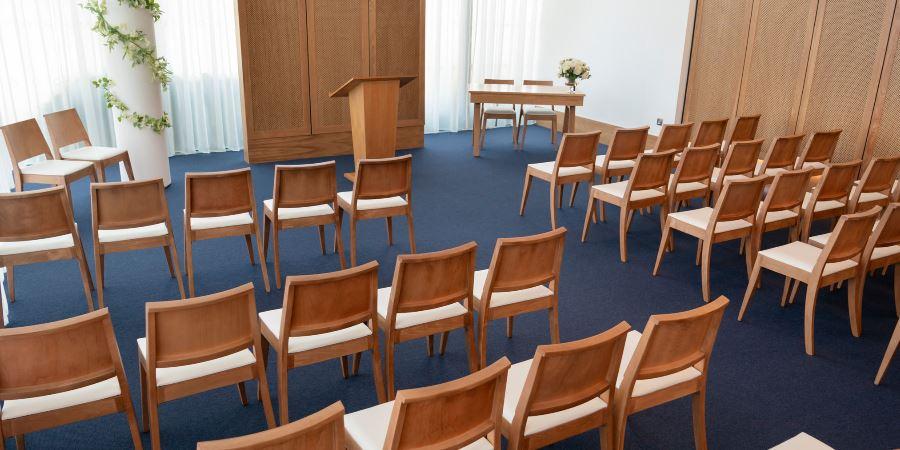 Licensed venue ceremonies
These are venues that have been granted a licence to perform ceremonies. These tend to be stately homes, civic buildings and hotels.
You can have a civil ceremony at any licensed venue, it doesn't have to be in the borough of Rochdale.
View approved marriage and civil partnership venues in the borough