Displays we've entered
Some of the borough's previous In Bloom entries have included:
Wildflower gardens
Orchards
Green play areas
War memorials
Pop up displays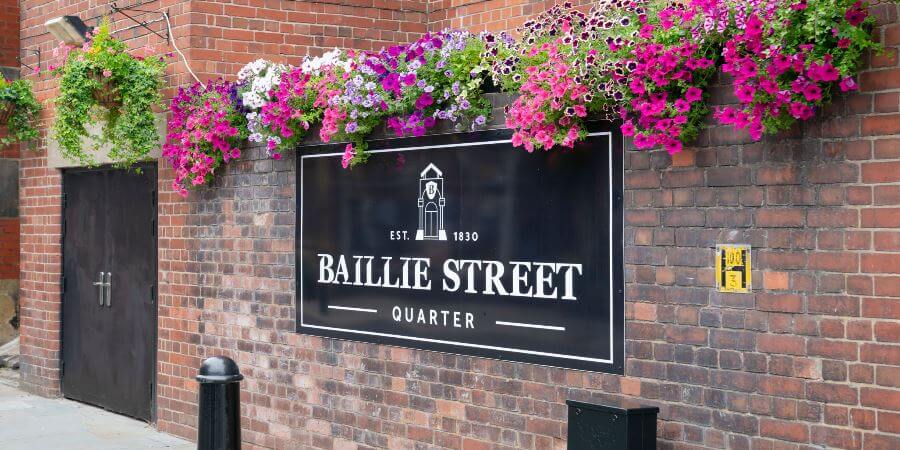 A floral display on Baillie Street in Rochdale town centre.
We work with communities in all 4 townships in our blossoming borough to brighten up neighbourhoods and create these scenic and inspiring displays. We have a big part to play in the environmental quality of the entries. For example with grass cutting, shrub and hedge maintenance and general cleanliness.
The competition isn't just about what we can do as a council. We also look to support and enter community-led projects into the competition which show the pride many businesses and residents have in their local area. If you'd like to get involved, find out how to volunteer in the section above.