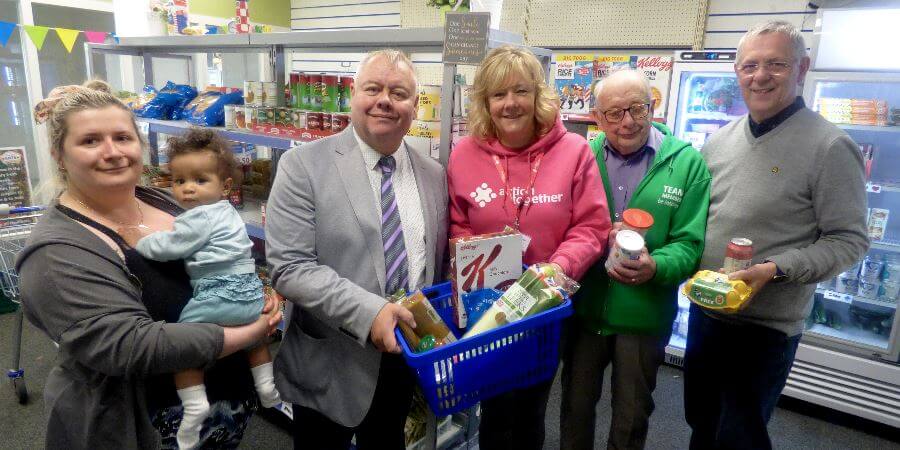 Leader of the council's blog: Monday, 23 May 2022
As the dust settles on another local election campaign, I would like to extend my gratitude to everyone who made this year's election run so smoothly. My thanks in particular go to the returning officers, our election team, counters, volunteers and many others. We had 100 polling stations open for voting across our borough and everyone played their part in ensuring the democratic process was, as always, up to the usual high standard in our borough enabling a free and fair process. Also, a word of thanks to everyone who took the time to cast their vote. Voting is a right many fought for and, in some tragic cases, died for and something that should never be taken for granted. I would also like to extend my thanks to the voters of West Middleton who again put their trust in me. It is a great honour to lead such a vibrant, passionate and industrious community.
At the annual council meeting on Wednesday, 18 May 2022, I was proud to be voted back in as leader of the council. I am grateful to my colleagues for once again putting their trust in me to lead the borough.12 months ago, I spoke of my main priority; delivering high-quality public services that our residents rightly demand from their elected politicians. Over the last year, we have achieved so much, including a successful vaccination rollout, regeneration projects, investment in our local townships, the £60 million Upperbanks scheme providing a new hotel and flats, the food voucher scheme, support for our care sector, a real living wage for care workers and much more.
A lot done, but a lot still to do. However, to stand still is to go backwards. The next 12 months will see even more innovative projects, investment in all parts of the borough and further support for older people, help for vulnerable residents and assistance for hard-working families who are being placed under increasing strain by the cost of living crisis. As leader of the council I will ensure locally, as always, we will never walk by on the other side.
We will again be providing food vouchers during the school holidays, delivering our popular Read and Feed scheme, welcoming back the popular Rochdale Feel Good Festival with the Fratellis headlining, fighting for the tram line to extend to Middleton while improving public transport links in Heywood and providing £3.3 million of support for residents through the Household Support Fund.
I am also passionate about providing our township areas of Middleton, Rochdale, Heywood and Pennines with more power, resources and tools to invest even more in their areas. People want bread and butter services delivered on time at good value. I am proud of the work we do to keep parks tidy, pavements clean, roads repaired, fly tipping removed and potholes filled. That's down to a fantastic team of council staff, who get the work done with the minimum of fuss but the maximum impact. As such, I am proud that Rochdale has once again been nominated in the Best Small City Category for this year's Britain in Bloom awards. Well done to everyone involved.
Once again, the environment and climate change will be a priority. We can all play our part on the green agenda, so more tree planting, lower energy bills, access to ethical loans, green travel plans, more public transport investment and an increase in electric car charging points are just a few of our priorities. I want us to continue leading the way on the climate change agenda – locally, regionally and nationally.
So, as our coronavirus (COVID-19) recovery work continues, we have so much to look forward to over the course of the year. It's great to see our shopping centres, towns and villages bustling again. We are doing our best to mitigate the impact of the national cost of living crisis. I came into politics to build a fairer, more equal, tolerant society. That's why I want everyone in our borough to have the best opportunities in life, through an education system where every young person realises their potential, a job market that provides the opportunity of a successful career and a health system that delivers, free at the point of need. We have a lot to be proud about, let's continue to work together to make our community an even better place to work, live and grow up in. You have put your trust in the council to deliver. Our hard work continues, as we strive today to build a better tomorrow.