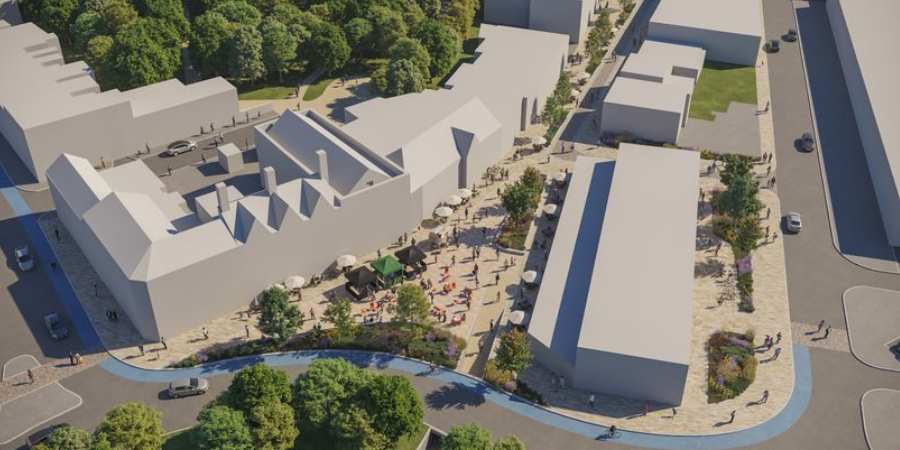 Leader of the council's blog: Friday, 24 February 2023
I had 3 key priorities I wanted to deliver in this year's council budget. To protect frontline services, keep the council tax increase to a minimum, and to ensure further investment for our ambitious regeneration plans. I was delighted to achieve all 3 priorities, with our proposals voted through by councillors, without any alternative proposals tabled. It was the first time in the council's 49-year history that a budget had been passed unanimously.
I was particularly proud that, despite central government's latest spending review again forcing councils to increase their Council Tax, we had the lowest council increase of any Greater Manchester authority at 2.99 per cent. This includes a Council Tax discount of 2 per cent for all residents, continuing the support we have provided throughout the cost of living crisis. In addition, we are providing further support for our most vulnerable residents through an additional £500,000 cost of living support package. Another helping hand for our residents in these tough times.
Our budget also ensured the protection of frontline services, with no cuts to children's services, adult care, libraries, Sure Start centres or community centres. In addition, our ambitious capital programme will see further investment for all parts of our borough. This includes schemes at Hopwood Hall College, Heywood Civic Centre, Middleton town centre, Central Retail Park and Rochdale Railway Station Gateway projects, new children's homes and the completion of the Upperbanks project, bringing a new hotel and flats to Rochdale town centre.
Other budget highlights saw a further £6 million investment agreed for our frontline children's services, a £7 million package for adult care providers, 500 new allotment plots, more funding for highways projects and £200,000 funding for community projects in Middleton, Heywood, Rochdale and the Pennines.
As I said in my budget speech, we will continue to lobby the government to provide us with the funding necessary to make 'levelling up' a reality and not just a slogan for residents, local businesses and our services.
When I was elected leader of the council in May 2021, I promised our residents high quality, value for money public services. This budget again puts those words into action, with investment across the borough, a Council Tax rebate for all residents, the protection of frontline services and additional support for people and families who need it most. It was a historic budget that I was proud to pass as leader, and one that will see the borough continue to grow over the 12 months with our ambitious regeneration schemes, underlining that our borough means business.