What are real nappies?
Real nappies are chemical-free, reusable nappies made from natural materials, like cotton, and are completely different from old-style terry nappies. They're very easy to use and care for and could save you hundreds of pounds compared to disposable nappies.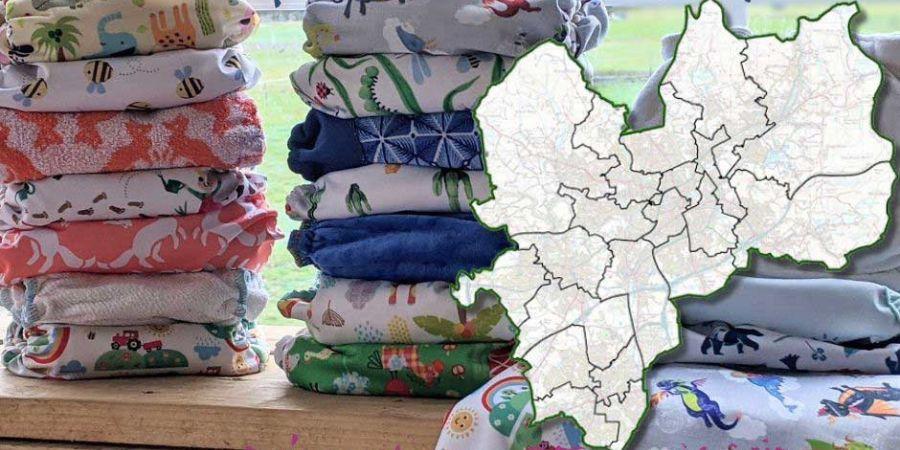 We've teamed up with The Nappy Lady website to make it easier for you to start using reusable nappies.
Benefits of reusable nappies
A few good reasons to choose washable real nappies are:
Better for the environment - you'll be helping to reduce your waste and protect the environment.
Safe and easy to use - you won't need to use safety pins or complicated folding, most are fixed with poppers or Velcro.
Easy to care for - you only need to machine wash real nappies at 60 degrees.
Good variety - you can choose from a large variety of designs and patterns.
About the real nappy voucher scheme
We've teamed up with The Nappy Lady website to give you a voucher worth £30 towards the cost of buying your own real nappies and other environmentally friendly products.
The real nappy voucher can be used for:
Reusable nappies
Wraps
Liners
Boosters
Nappy bucket and nappy mesh
Wet nappy bag for storing soiled nappies
Washable wipes
Find more about the products available at The Nappy Lady website.
Terms and conditions of the scheme
You must live within one of the following postcode areas to qualify: BL9, M24, OL1, OL10, OL11, OL12, OL15, OL16.
You can apply for a voucher if you are expecting a baby, or if your child or children are under the age of 18 months.
Every qualifying household will be entitled to one £30 voucher per child, each year.
A maximum of 2 vouchers to the value of £60 can be applied for per household, each year. For example, if you have twins or siblings under 18 months old who are in nappies.
Your voucher is valid for up to 6 months from the date of receipt and can be used across multiple orders, with no minimum spend. You can only use the voucher at The Nappy Lady website.
You may be required to show proof of entitlement.
How to apply for a real nappy voucher
To apply for a real nappy voucher:
Use the link below to go to The Nappy Lady website and complete the short online form.

As long as you qualify, you'll receive a voucher code by email.
Apply for a real nappy voucher
Getting in touch with The Nappy Lady website
As we've teamed up with The Nappy Lady website, if you've any questions about the scheme or any of the products available, please get in touch with them.