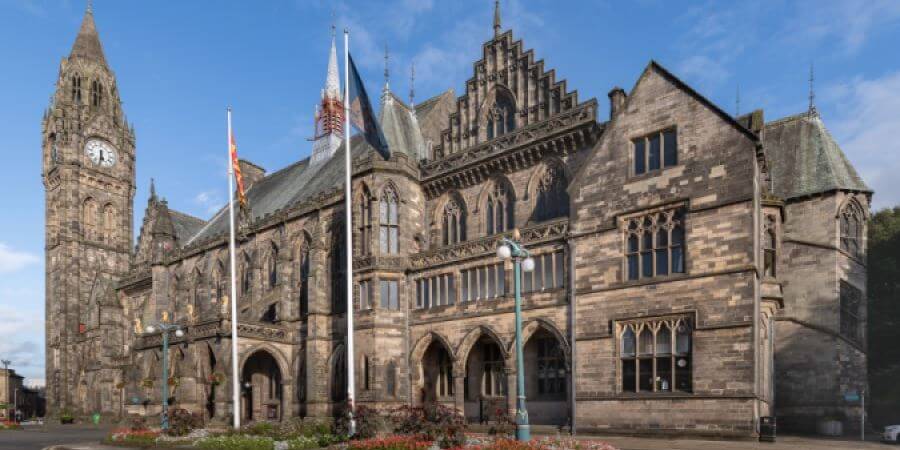 Rochdale Town Hall was first opened in 1871.
Rochdale Town Hall is currently closed for business while renovations take place.
It is expected to reopen in 2023, however, there are a number of town hall related events planned as part of the work to restore it.
The exciting multi-million pound restorations began in January 2021 following a successful bid to the National Lottery Heritage Fund.
View town hall restoration details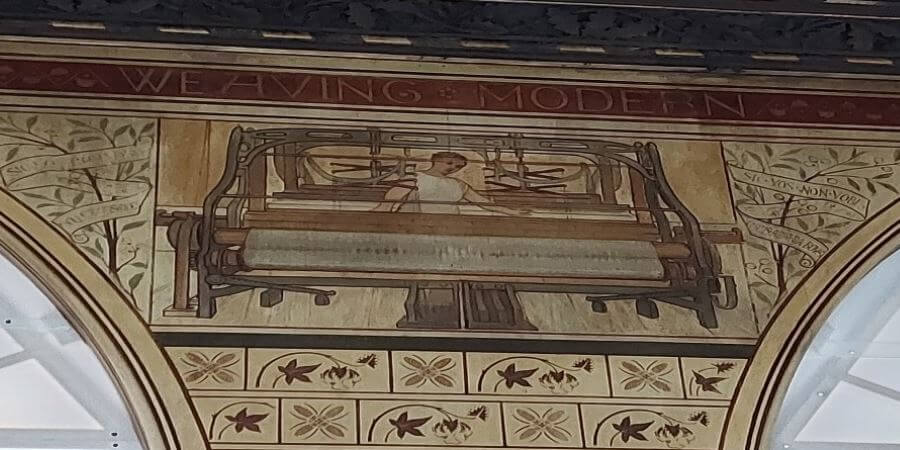 A depiction of a weaving loom in the old council chamber, one of many that adorn the room.
Register your interest in holding an event
Whether you're looking to book a wedding, corporate dinner or fundraising event, Rochdale Town Hall makes the perfect venue and is sure to wow and impress everyone who attends.
If you're interested in booking the town hall for your event in late 2023 or beyond, we'd love to hear from you. Due to the exciting restoration of the building, we're currently unable to confirm bookings for future events, however, you can register your interest using the form below. You can register whether you have a specific date in mind or not. If you change your mind later on, just let us know.
Due to the size and scale of the project, we can't guarantee an exact date when the town hall will reopen. So, for the best chance of ensuring your event can go ahead on your chosen date, we suggest you register your interest for events that will take place after Tuesday, 2 January 2024.
After you register your interest:
You'll be the first to know about the range of fantastic packages and special offers available.
We'll get in touch with you when we're able to take bookings again. We'll offer you first refusal on the date you've chosen or give you the first opportunity to pick a date if you haven't done so already.
If you decide to go ahead with your booking, we'll complete the necessary paperwork with you, take a non-refundable deposit and confirm your event.
Register your interest in an event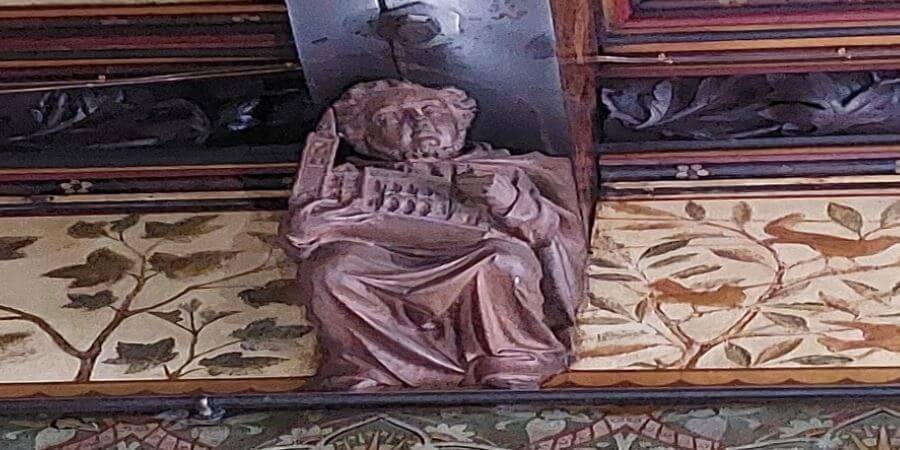 One of the many intricately carved corbels throughout the building, this one holding a miniature town hall.