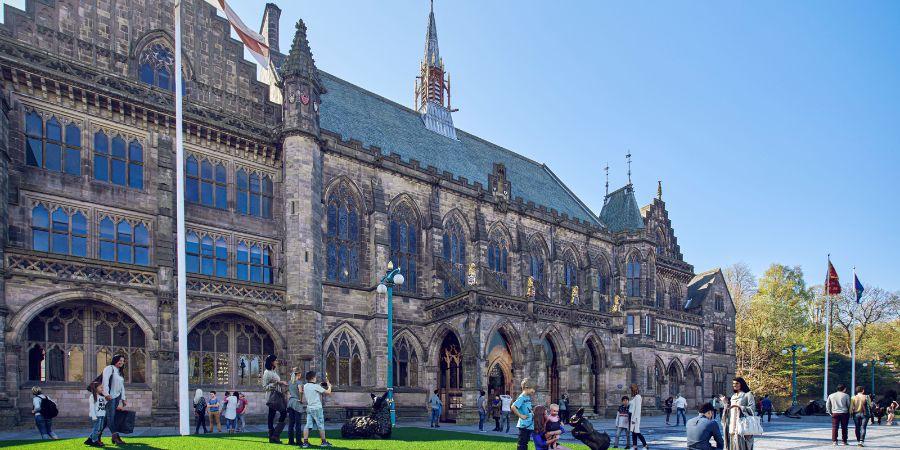 Rochdale Town Hall is regarded as one of the UK's finest examples of Victorian Gothic architecture.
Rochdale Town Hall is a grade one listed building designed by William Crossland and opened in 1871 to symbolise the town's industrial standing in the textile trade. Historic England says its ornate stylings are rivalled only by the Palace of Westminster.
Restoring and transforming the iconic Rochdale Town Hall
In 2021 work commenced to restore the building to its former glory, some 150 years after it was completed. The extensive work being carried out will create an open and accessible community space featuring exhibition rooms and a new Bright Hall for community events to take place.
Rochdale Town Hall is currently closed for business while renovations take place.
It is expected to reopen in 2023, however, there are a number of town hall-related events planned as part of the work to restore it. We're also currently taking bookings for weddings and events.
Weddings at Rochdale Town Hall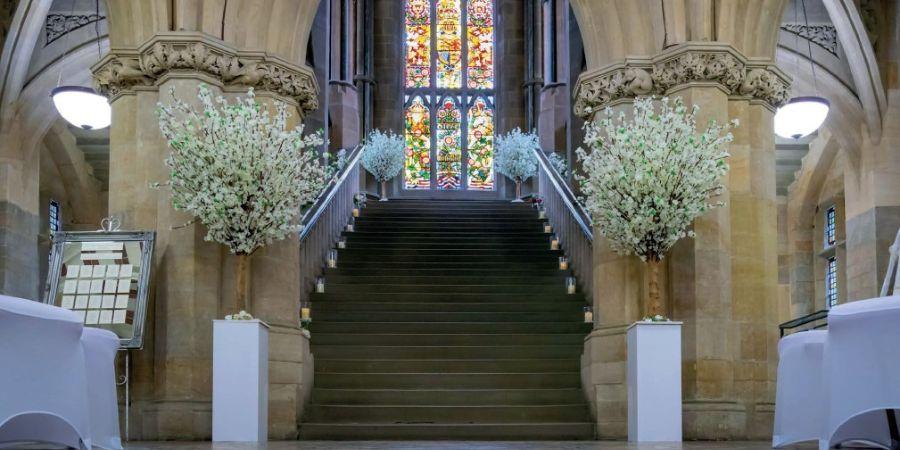 The newly refurbished Exchange is the ideal setting to say 'I do'.
Whether it's a small and intimate civil partnership, a lavish Asian wedding or a celebration full of tradition, Rochdale Town Hall is the perfect venue for your special day with a range of packages available to suit all budgets.
View our wedding brochure to see what packages we can offer and how much they cost.
Book your wedding with us
We're now taking bookings for weddings. To make an enquiry get in touch with us by:
Email: TownHall.Bookings@rochdale.gov.uk
Phone: 01706 924797
Events at Rochdale Town Hall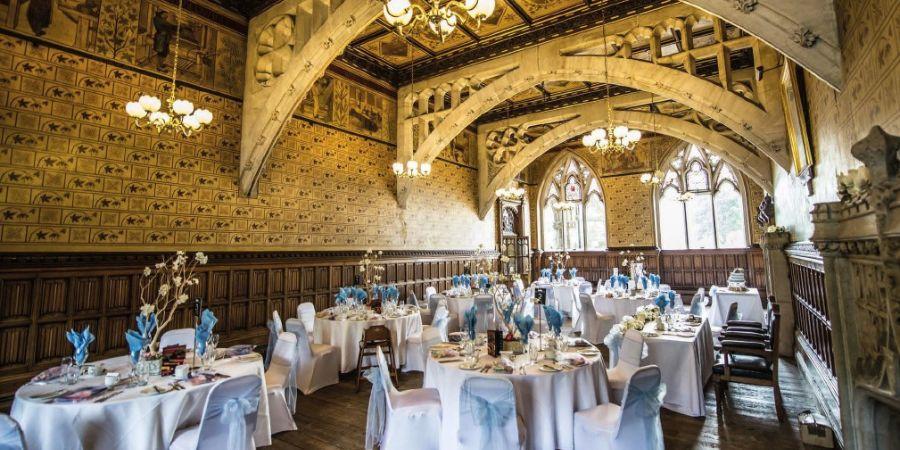 The Old Council Chamber is the perfect space for hosting a dinner party for up to 80 guests.
Rochdale Town Hall's combination of intricate stained glass windows, beautiful stone carvings and hand-painted walls make for an outstanding venue for events of any size.
View our events brochure to find out more about the venues, the packages we can offer, and how much they cost.
Book your event with us
We're now taking bookings for events. To make an enquiry get in touch with us by:
Email: TownHall.Bookings@rochdale.gov.uk
Phone: 01706 924797