The borough has a population of just over 211,000 people living in an area spanning 62 sq miles.
Our population is becoming increasingly diverse with an estimated 87 per cent from white ethnic groups and 11 per cent of Pakistani, Kashmiri or Bangladeshi origin.
Rochdale was an important engine house of the industrial revolution and where the worldwide Co-operative movement began.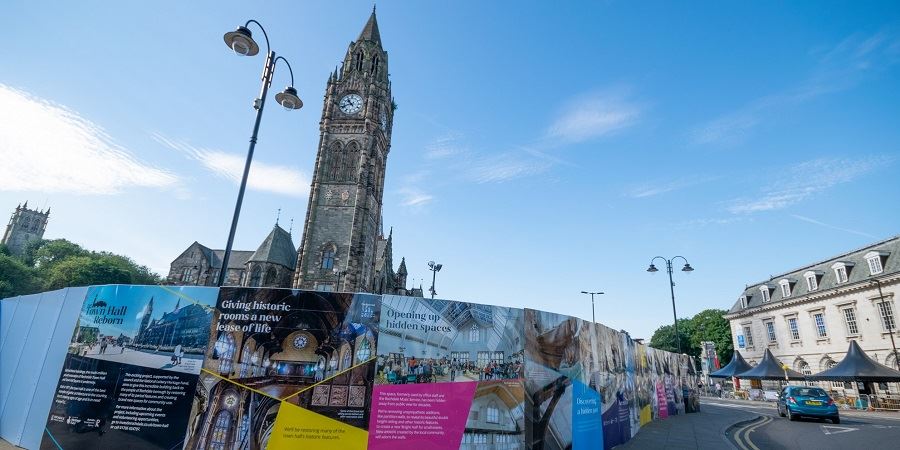 Rochdale Town Hall.
Ambitious plans for the future
Like other authorities and publicly funded organisations, we're dealing with significant challenges and having to make substantial savings.
Despite these pressures, we're making good progress on our programme of change and redefining the borough of Rochdale with ambitious people-centred regeneration.
Kingsway Business Park is one of the most active regeneration projects in the UK. Major deals have resulted in millions of square feet of business property being taken up across the borough.
New major developments
Increasing numbers of businesses are choosing to locate in the borough. Huge numbers of stylish new homes have been built to accommodate the people who are moving here, with more under construction.
Our new Rochdale Riverside leisure and retail complex opened in 2020 with a 6-screen cinema, quality restaurants and big-name stores like Marks & Spencer, H&M and Next.
It sits alongside a modern transport system and state-of-the-art offices.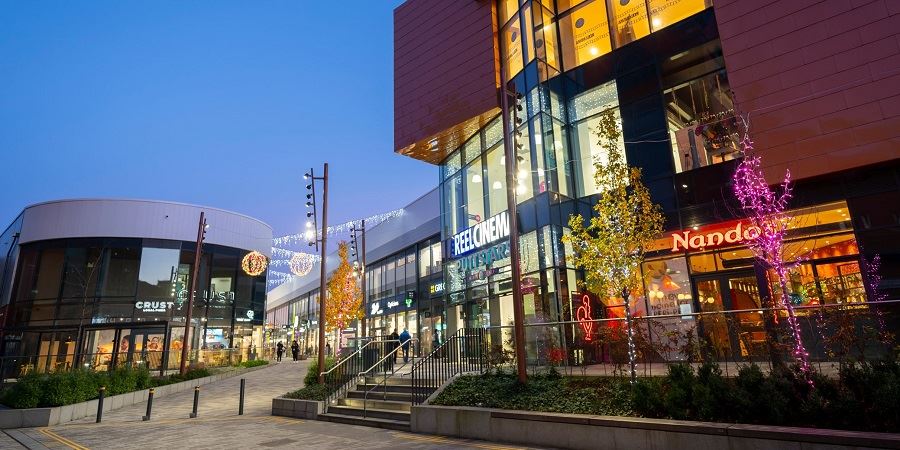 The Rochdale Riverside leisure and retail complex boasts a 6-screen cinema, quality restaurants and big-name stores.
World-class architecture
Rochdale's magnificent grade I listed Victorian gothic town hall is renowned worldwide for its unique architecture.
As one of the finest buildings of its kind, Rochdale Town Hall, designed by William Henry Crossland, and its landscaped gardens are a popular location for television filming, weddings, conferences, meetings and corporate events.
Outside, a statue to mark Rochdale's singing heroine Dame Gracie Fields stands proud along with a Gracie purple plaque heritage trail.
The purple plaque sits in honour of the performer who rose from humble roots to become the highest-paid actress in the world.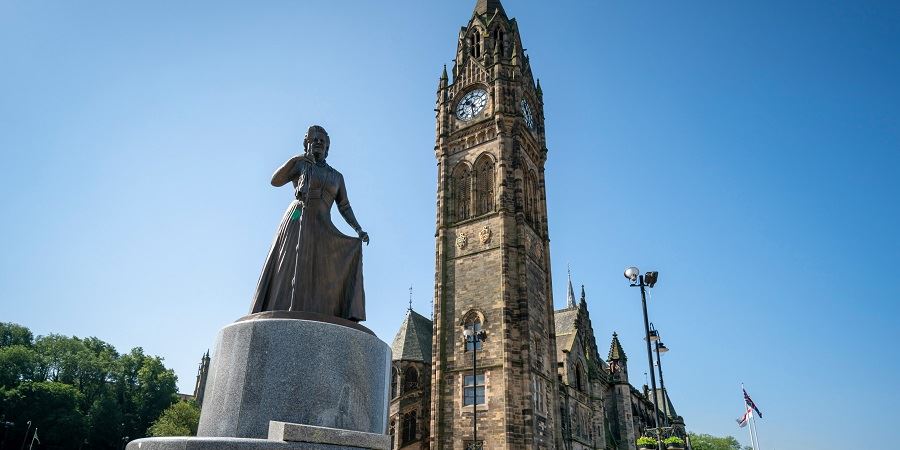 The statue of Dame Gracie Fields outside Rochdale Town Hall.