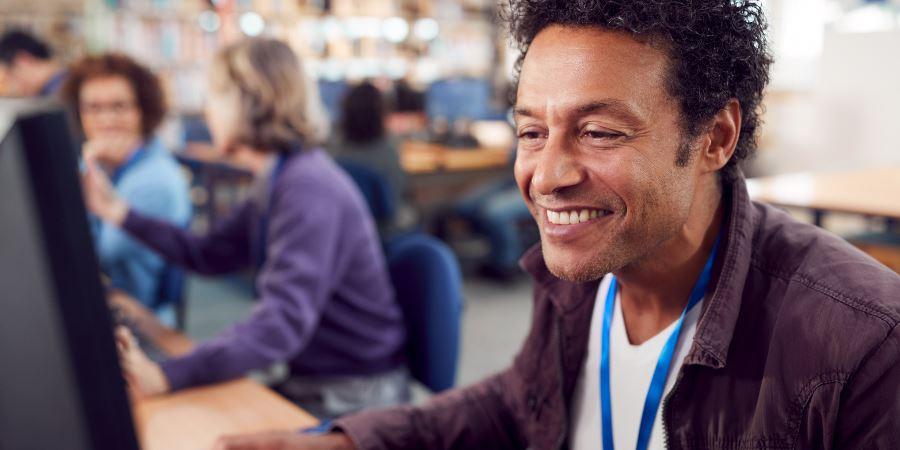 About this event
Monday–Thursday every week. If you want help with work, training or volunteering, our team are here to help you.
Whether you need help finding what jobs are out there, support with writing a CV or preparing for an interview, our staff can point you in the right direction. We hold drop-in sessions at locations across the borough each week, so you can pop in for a friendly chat and brew at a time and place that's convenient for you.
Who is this event suitable for? Adults aged 18–68.
Booking required: No, you can just turn up.
Event organiser: Rochdale Borough Council
Contact: JobsAndSkills@rochdale.gov.uk
Days and times of work and skills hubs
Disclaimer
Events and activities are not organised by Rochdale Borough Council unless stated otherwise. Neither is Rochdale Borough Council responsible for the accuracy of the information provided. If you are under 18, ask your parent/guardian before taking part in any event or activity.
Related content