What's available?
At Bowlee Garden Nursery, you can find a great selection of bedding plants, house plants, shrubs, rockery, compost, fertiliser, gift vouchers and more.
Our knowledgeable and helpful staff are also on hand to offer gardening advice.
Please visit us or contact us if you wish to find out what's available.
How to order
There are a number of ways you can order from us.
Come and visit us: you can visit us, browse and pay for items during our opening times.
Order by email: email bowleeplants@rochdale.gov.uk with your name and phone number and we'll ring you to take your order. Card payment can be taken over the phone and we'll confirm a time for delivery or collection.
Order over the phone: you can order Christmas trees over the phone and have these delivered to your home. We can also take orders for plants, but these will need to be collected in person from the nursery. Please ring us on 0161 653 3624.
Opening hours
Monday–Thursday: 9am–4pm
Friday: 9am–12 noon
Saturday, Sunday and bank holidays: 9.30am–3.30pm
How to find Bowlee Garden Nursery
Bowlee Garden Nursery is in Bowlee, Middleton, next to David Lloyd Health Club.
Bowlee Garden Nursery
Heywood Old Road
Middleton
M24 4GS
Find Bowlee Garden Nursery on Google Maps.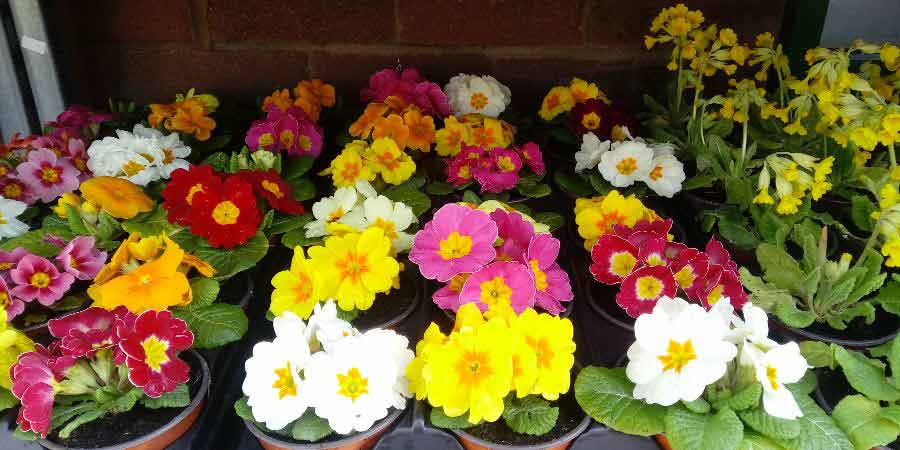 You can find a wide selection of plants at competitive prices.
Delivery costs
We can deliver within the borough of Rochdale or within a 5-mile radius of the borough boundaries.
Delivery within the borough of Rochdale: £10
Delivery within a 5-mile radius outside the borough: £20