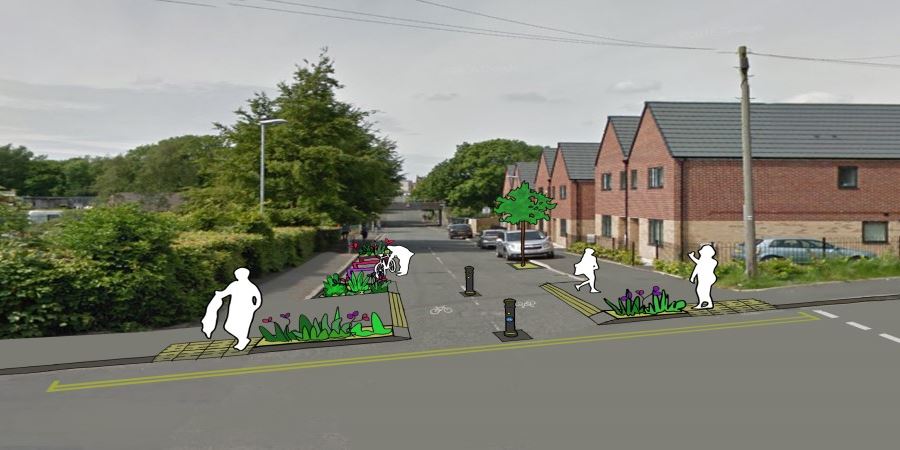 Residents in Milkstone and Deeplish are being invited to have their say on how their neighbourhood could be made safer with quieter streets and a cleaner, more pleasant environment.
The active neighbourhood proposals, which the council wants to develop with residents, are aimed at bringing a number of improvements for the benefit of people who live in the area.
The possible plans include upgraded walking routes and better pavements. Streets are to be made safer around schools and measures introduced to reduce traffic, stop shortcuts, and reduce speeding.
Councillor Daniel Meredith, cabinet member for highways and housing, said: "The council wants to work in collaboration with residents on these plans. What is being brought forward is not final and comments and involvement are most welcomed to decide how things will progress.
"We want to hear from resident about how the plans should take shape, what they think about the ideas we are presenting and how they feel about what we are proposing to do.
"The active neighbourhood is, by design, community-led to make the area a better place to live and enjoy and I hope residents will take ownership of this."
Once the consultation process is complete the intention is to have a trial period in the autumn, where plans are put into action, which can be further revised through being monitored to make more improvements before it becomes permanent. During this time engagement with residents will continue with the opportunity for further consultation.
Information has been sent directly to residents, outlining what the proposals are with a view to a consultation taking place at Castlemere Community centre, OL11 1HH, on 27 July 2022 at 4pm, 5pm and 6pm as the first stage in the process to determine how the project will be delivered.
By visiting the website, the online consultation can be viewed. Comments can be left which will be reviewed and considered by the team responsible for the active neighbourhood project.
Related content