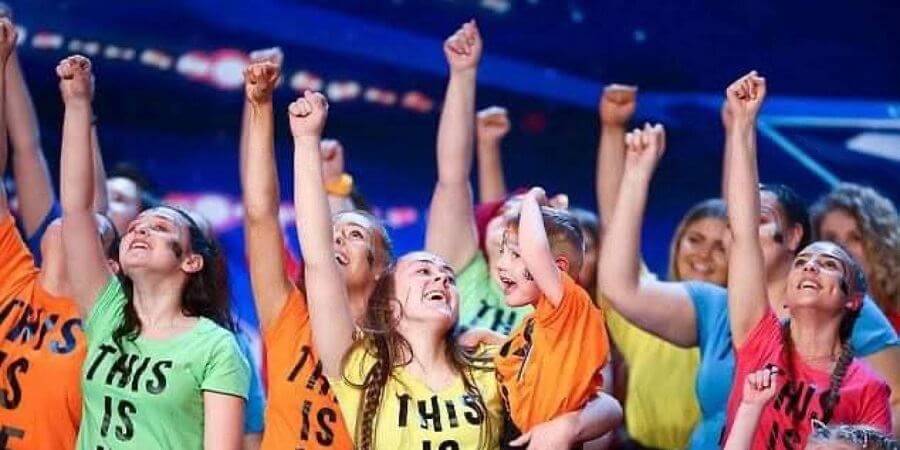 One of Britain's Got Talent's most memorable acts will be performing on the main stage at Rochdale Feel Good Festival this summer.
Rochdale-based choir Sign Along With Us, runner-up on the last series of the ITV1 show in 2020 have been added to the line-up for the festival on Saturday, 13 August 2022.
The choir was created by local teenager Jade Kilduff after she started sign language classes to teach members of her local community to sign in a fun way through music, helping them communicate with her younger brother Christian. The group grew rapidly and got a phenomenal response from the public and judges after entering Britain's Got Talent, making the grand final. Their uplifting and emotional performance of 'This Is Us' has since racked up over 36 million views online.
Amanda Holden said the choir "united everything great about Britain's Got Talent and Great Britain" and David Walliams famously hit the golden buzzer after their first appearance.
'Our hometown'
Making their Rochdale Feel Good Festival debut is going to be special said Jade: "Myself, Christian and all of Sign Along With Us are super excited to be invited to sing on the main stage in our hometown. We love to perform and can't wait to share our message of inclusion with you all, and hopefully make you smile."
Sign Along With Us will be joined by previously announced headliner The Fratellis, northern soul band The Northern Soultrain, Manchester singer/songwriter Abbie Ozard, rock band HAiG, guitarist and singer/songwriter Aziz Ibrahim, alternative dance band ENTT, indie/folk duo Firewoodisland, DJ Dave Sweetmore and more to be announced, including a local battle of the bands winner.
Rochdale Feel Good Festival on Saturday, 13 August 2022 will feature another showcase of top class entertainment, food and culture. There will be live music across indoor venues, a main stage, plus quality food and drink.
You can also book in person at Touchstones Rochdale, Heywood Civic Centre and Middleton Arena.
The festival is funded by the council together with ticket sales and sponsorship from local businesses. If you would like to get involved with the festival, email events@rochdale.gov.uk
You can also connect with @FeelGoodFest on Twitter.
Related content