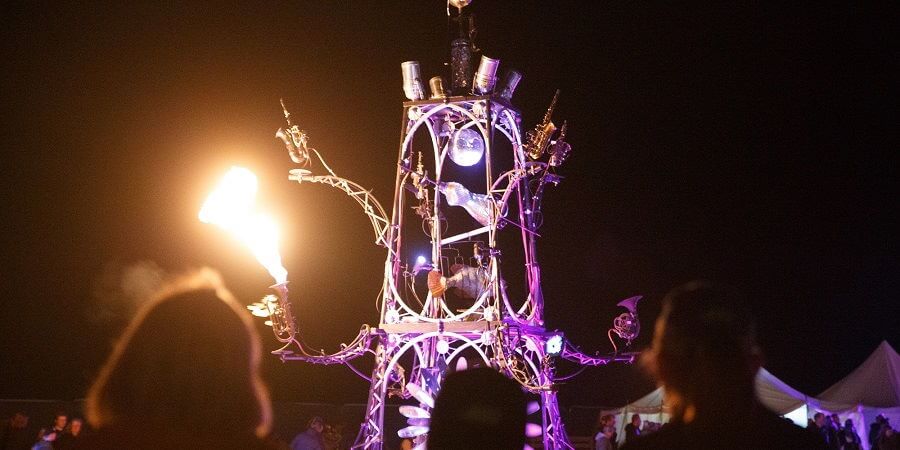 There's hot news around Rochdale this month with a spectacular new two-day fire festival about to be staged leading up to the Christmas lights switch-on at the town hall.
'Ignite' Fire Festival will be transforming the gardens opposite Rochdale Town Hall on Saturday 25 and Sunday 26 November 2023 with 2 free colourful night-time spectaculars featuring a trail of blazing fire and lights along with live entertainment.
'Exciting'
Each evening from 4pm–8pm visitors will be able to walk through more than 25 fiery displays, blazing sculptures and magical illuminated installations created by artists from the UK and abroad, with the Christmas lights switch-on taking place on Sunday, 26 November at 5.30pm. A free immersive experience for all ages, Ignite will feature flame arches, an elegant 'Eyeful Tower' of fire and flame-throwing, a musical fire tree along with a varied assortment of other big and bright fire-based attractions. Visitors will be able to follow the trail of flaming chimneys, fire shells, fire pits, festoon lighting, magical lights and incredible special effects.
Street theatre and interactive arts group Travelling Light Circus will host fire shows featuring jugglers, torch spinning and dance for a multi-sensory experience, along with over 70 local residents who have been trained especially for the event.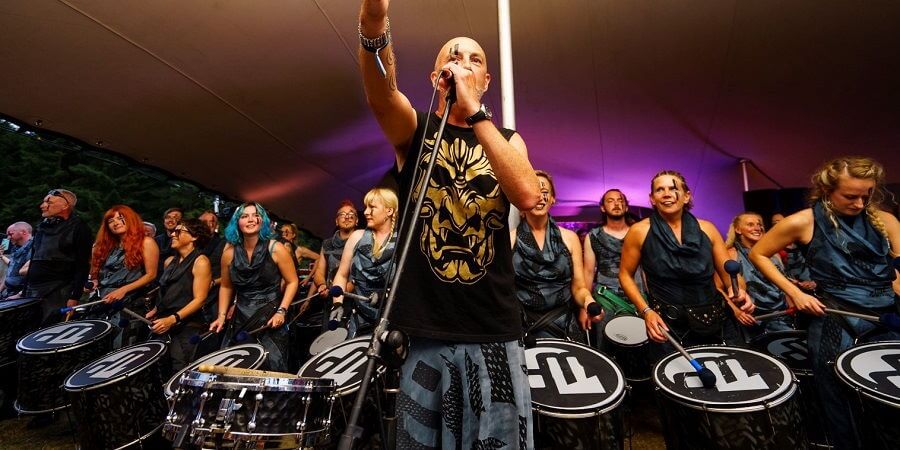 'Drum Machine', a 20- strong drumming collective who have performed at top festivals across the UK will be playing live.
The festival will also feature a techno-infused performance by festival favourites 'Drum Machine' - a 20-strong drumming collective. To coincide with the Rochdale weekend, Culture Co-op is offering free drumming workshops with Drum Machine – so you can learn first-hand from the professionals. Before their appearances at Ignite Fire Festival, they will be showing you how it's done and letting you have a go at Deeplish Community Centre in Rochdale from 12pm–2pm. The workshops are suitable for first-timers or experienced drummers and are recommended for ages 14 and over.
There will also be hot festive food, mulled wine and other seasonal drinks.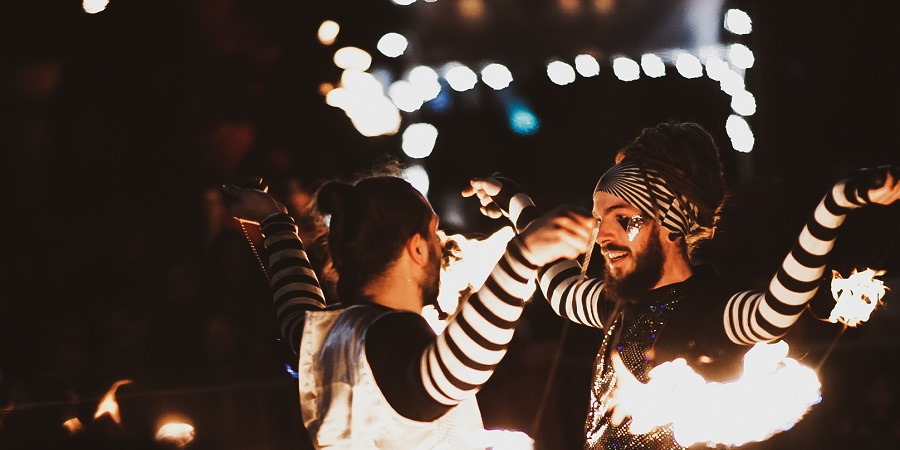 Street theatre and interactive arts group Travelling Light Circus will host fire shows at the event.
Father Christmas and his special guests, including Mayor of Rochdale Councillor Mike Holly and Middleton Arena pantomime stars Princess Jill and Dame Trott, will switch on the lights at 5.30pm, Sunday, 26 November 2023 in front of the town hall after the traditional countdown, whilst the 'Ignite' Fire Festival continues until 8pm.
Councillor Janet Emsley, the council's cabinet member for equity, safety and reform said:
"I'm looking forward to seeing visitors and residents enjoy this fantastic event. There will be something for all the family and I am really looking forward to getting this year's Christmas festivities under way. This new Ignite Fire Festival is such an exciting and unique addition to our switch-on, something we've never seen before in Rochdale, providing amazing family entertainment across the weekend and helping to attract visitors from across the region."
To coincide with the Ignite Fire Festival, Rochdale Pioneers Museum is hosting a Christmas cooking and lunch event on Saturday, 25 November from 11am, where you can make Christmas cakes from scratch and mince pies which can be frozen ready for the festive season. It's £20 per person and advanced booking is essential.
Ignite is organised by Rochdale Borough Council in partnership with Out There Arts – the National Centre for Outdoor Arts & Circus and Culture Co-op, a 'Creative People and Places' programme, funded by Arts Council England.
Related content