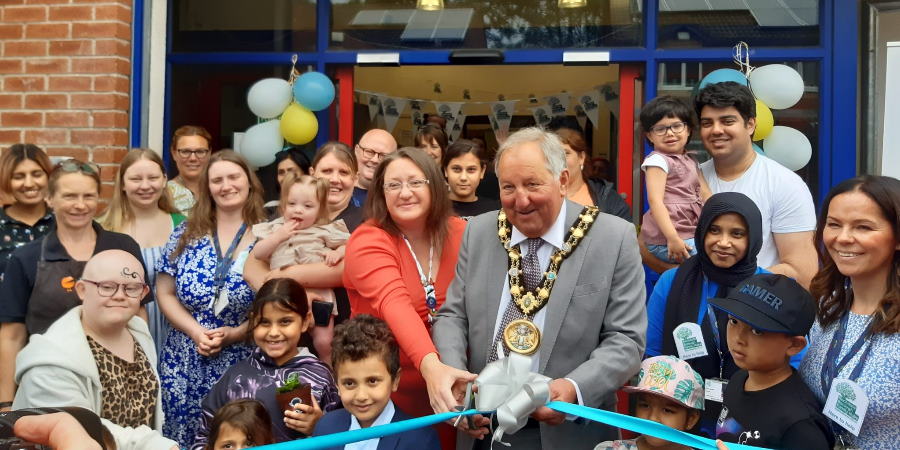 New family hubs have opened across the borough of Rochdale offering a range of extended services to families.
The family hubs and Start for Life are nationwide programmes and Rochdale Borough Council is one of 75 local authorities that have received funding to help transform services supporting families from conception to 19 years (and up to 25 years for young people with Special Educational Needs and Development SEND).
Services available at the hubs, which were formerly known as children's centres, include infant feeding and perinatal mental health support, parenting, early language, home learning, and parent-child relationship services as well as smoking cessation, debt and welfare advice.
A range of professionals, including midwives, health visitors, early help workers and youth workers will deliver services so families need only explain their circumstances once and receive help sooner.
The hubs were launched in summer 2023 when 386 parents and carers, and more than 550 children and young people joined the mayor of Rochdale, Councillor Mike Holly, representatives from the Department of Education and other guests for opening ceremonies across the borough.
Families were able to find out more about the facilities and talk to health visitors, midwives, youth workers and family information team members, as well enjoy fun activities for all the family.
Councillor Rachel Massey, cabinet member for children's services and education said:
"We continually work with residents to improve the way we do things. The new family hubs will offer more services locally so families can access the right service at the right time and, as we launch more hubs over the next year, will transform the way we support families across the borough from birth to adulthood."
The 5 new hubs are Langley Family Hub, Windermere Road, Middleton; Newbold Family Hub Moss Street in Rochdale; Belfield Family Hub, Samson Street, Rochdale; Derby Street in Heywood; and Howard Street in Rochdale. They will build on existing services and make it easier for families to access more support.
Related content