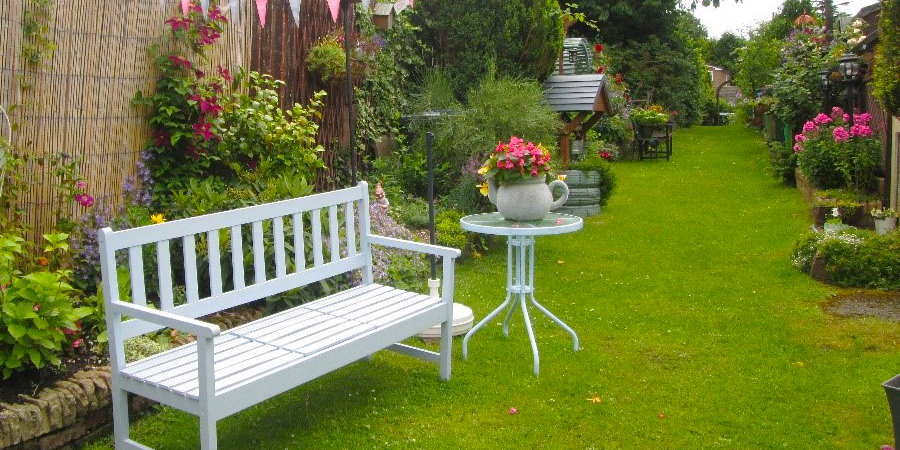 The winners of the 16th 'Alleyways in Bloom' competition have been announced and residents in Littleborough are celebrating again after retaining their title.
The competition, run by Rochdale Borough Council, encourages households who have burglary reduction alley gates installed to show how they have transformed their alleyways into a blossoming and valued shared space.
Residents of Shaftesbury Avenue in Smithy Bridge, took the judge's vote for the sixth year running, receiving the first prize of a £50 Bowlee Garden Nursery voucher.
Richard Simpson and his neighbours have created a beautiful tranquil space adorned with bursts of colour, which is the perfect spot to sit and relax.
Richard said:
"We're so pleased that our alleyway has impressed judges again and held onto the top spot and that is thanks to everyone here on Shaftesbury Avenue who work hard all year round to maintain and enhance the alleyway for everyone to enjoy.

"We've added extra seating this year, which has provided an expanded social space and makes our gardens feel even bigger. Our shared, safe space is wonderful thanks to the gates and gives us all something to be proud of."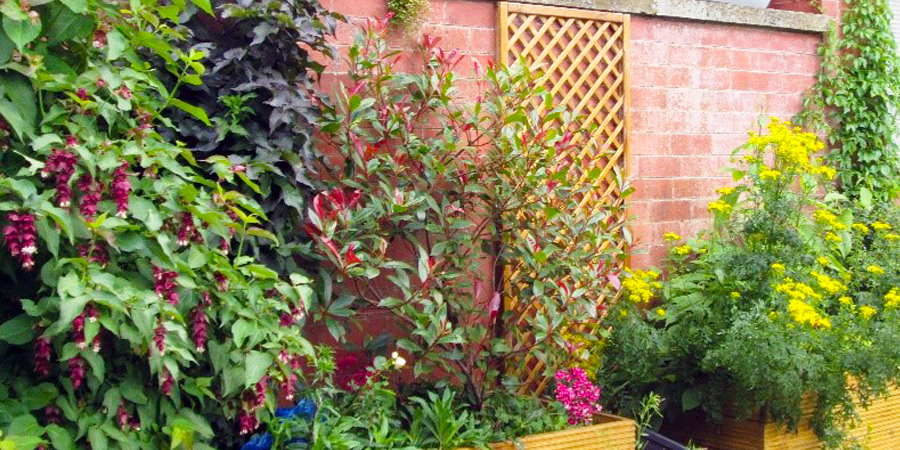 In full bloom on the Smalley Street alleyway in Castleton
The runner-up prize of a £25 Bowlee Garden Centre voucher went to a delightful budding new entry for residents in Castleton.
Barry Flynn joined with neighbours on Smalley Street in Castleton to enter the competition for the second time.
Barry said:
"We're grateful to the council for the gates as before we would try and put plants out to enhance the space, but were often stolen.

"Now, the gates have been instrumental in allowing us to transform the space and create a community garden of Eden, with many passers-by saying how lovely it looks, which is superb.

"Getting second place has spurred us on to create something even bigger and better for next year's competition – watch this secured space."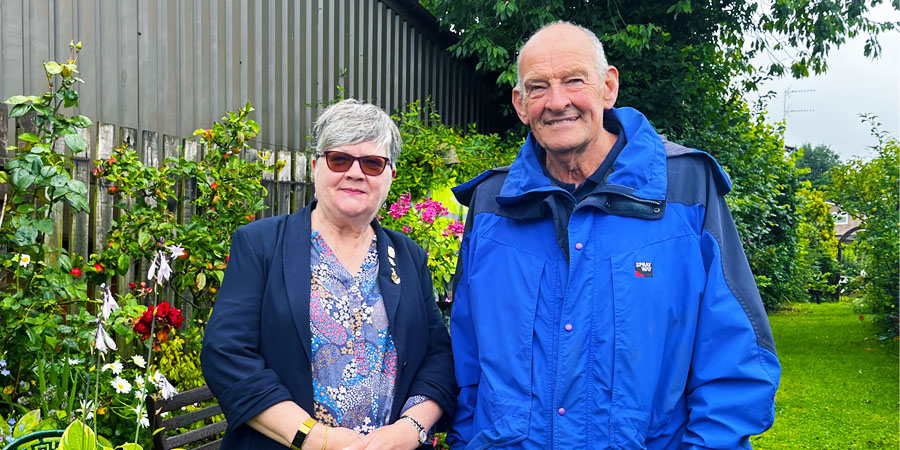 Councillor Janet Emsley (left) congratulates Richard Simpson (right) on taking first prize.
Councillor Janet Emsley, deputy leader and cabinet member for equity, safety and reform, said:
"I'm so pleased this competition is still going strong after 16 years. These gates are designed to prevent burglary and fly-tipping, but with a little imagination can bloom into so much more as these small, secure spaces are sanctuaries for many residents.

"Hard work and dedication have paid off, and what a fantastic way to get together with neighbours to create a little piece of exclusive tranquillity that takes pride of place outside the back door for residents to enjoy."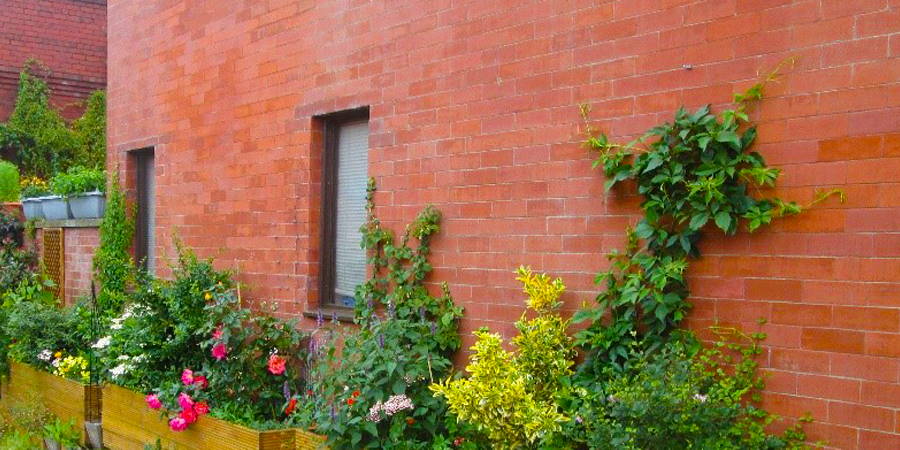 Delightful planters in Smalley Street in Castleton, who took second place.
The alleygating scheme aims to reduce the opportunity for burglary, antisocial behaviour, malicious fires, and fly-tipping by installing lockable steel gates at no cost to homeowners at both ends of back alleyways that have experienced or are at risk of crime.
More than 600 schemes are in place across the borough, and funding is available for new gates to be installed.
Related content