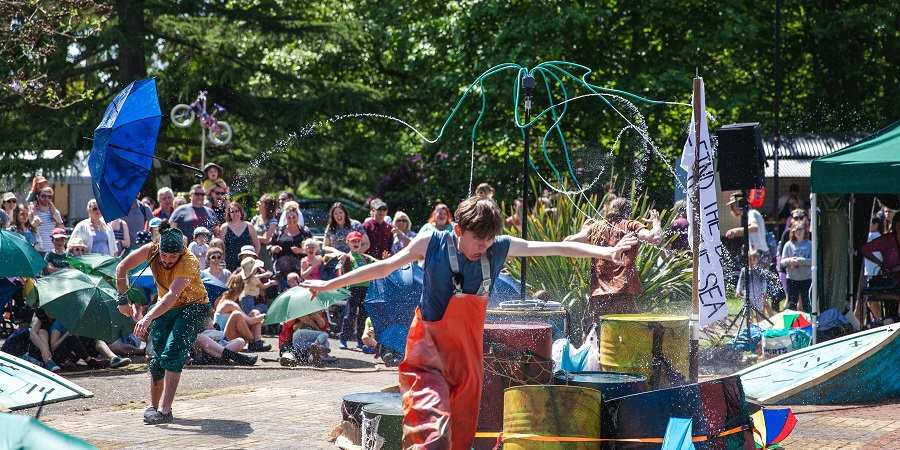 Dates and locations for the eagerly-awaited launch of summer 2023's Feel Good Family Picnic have been confirmed by Rochdale Borough Council.
The brand new free event for families originally announced in 2020 and delayed due to the coronavirus (COVID-19) pandemic is organised by the council team behind Rochdale Feel Good Festival and promises days of fun activities, performances, music, sports and shows for children of all ages. The event will be staged in 4 local parks during the school holidays and visitors are encouraged to bring a picnic.
'Fantastic days of free-to-attend fun and culture'
The Feel Good Family Picnic will take place in Falinge Park, Rochdale, on Tuesday, 25 July 2023, and then Limefield Playing Fields, Middleton, on Wednesday, 26 July 2023 before moving to Hare Hill Park, Littleborough, on Thursday, 27 July 2023. The final stop will be Queen's Park, Heywood, on Friday, 28 July 2023.
All events will run from 11am to 4pm and more details will be announced in May 2023.
Mark Widdup, director of neighbourhoods at Rochdale Borough Council said: "Moving the family element of Rochdale Feel Good Festival into a park setting and creating a much bigger, better and more welcoming event is something we have been planning for a while so it's great to be able to confirm the dates and locations. These are going to be 4 fantastic days of free-to-attend fun and culture for families. Magical days out in beautiful settings, with an exciting line-up that we will be revealing very soon."
The Feel Good Family Picnic will be staged by the council in partnership with Without Walls, a consortium of festivals and arts organisations bringing fantastic outdoor arts to people in towns and cities across England.
Related content