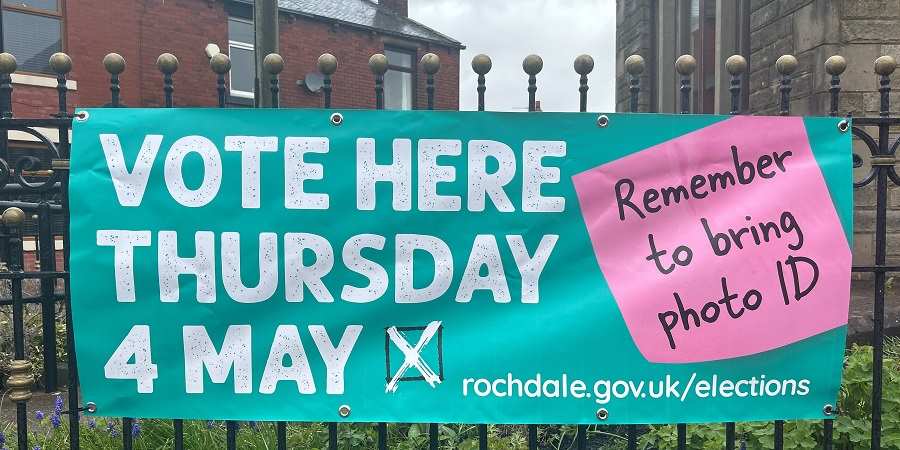 Everyone registered to vote has been sent a polling card containing details of their local polling station and when they can vote.
There are 163,837 registered voters in the borough and 44,170 postal votes have been issued. Polling stations are open from 7am until 10pm. Staff will take names and addresses to check whether people are on the register and check photo ID before voters are given a ballot paper. Voting booths ensure votes are cast in private. Staff will be on hand at the polling stations to assist if you need any help.
Anyone who has a medical emergency or suddenly cannot go to the polling station due to work commitments has up to 5pm on polling day to apply for an emergency proxy vote. This allows them to nominate someone they trust to vote on their behalf.
Postal voters, who will have received their forms by now, should return them promptly. Those who are unable to leave their homes to post the votes by themselves, because of health or mobility problems, can call the council on 0300 303 0345 to have them collected.
To help the process run smoothly the council is asking that all postal votes are returned as soon as possible, ideally so they arrive by 3 May 2023. However, they can be delivered in person to Number One Riverside, Smith Street, Rochdale, or your polling station up until 10pm on Thursday, 4 May 2023 when polls close.
Clare Poole, elections manager said: "Having to show photo ID at a polling station is a significant change. Previously electors needed only to verbally confirm their name and address in order to cast a ballot. So before you head to the polling station on 4 May, don't forget to check your bag, wallet, or pocket to make sure you have the ID you need to vote."
The UK Government's Elections Act, which comes into effect for the first time, also means additional measures are being put in place at polling stations to make the voting process more accessible, including assistance for disabled voters.
"Polling station staff will be on hand to make sure voting in person will still be quick and easy. If a voter has concerns about showing their face at a polling station, because they wear a face covering for example, they can ask to have their ID checked in private. They won't need to give a reason for their request or explain why they'd prefer privacy. Staff will handle requests for ID to be checked in private, discreetly and with courtesy" Clare added.
The following forms of photo ID will be accepted at polling stations:
Passport issued by the UK, any of the Channel Islands, the Isle of Man, a British Overseas Territory, a European Economic Area (EEA) or a Commonwealth country
Photographic driver's licence (including provisional), issued by the UK, Channel Islands, the Isle of Man, or an EEA state
EEA photographic ID card
UK Biometric Residence Permit
An identity card bearing the Proof of Age Standards Scheme hologram (PASS card)
Blue Badge
Oyster 60+ card
Concessionary travel pass funded by HM Government or local authority, such as an older person's bus pass, disabled person's bus pass, or a Welsh or Northern Ireland travel card
Defence identity card
Also follow #HeyMiddElections and #RochdaleElections on Twitter and Facebook.
Printed booklets about voter ID and the changes in the local elections are available in English and translated into other community languages from council customer service centres and libraries across the borough.
Related content