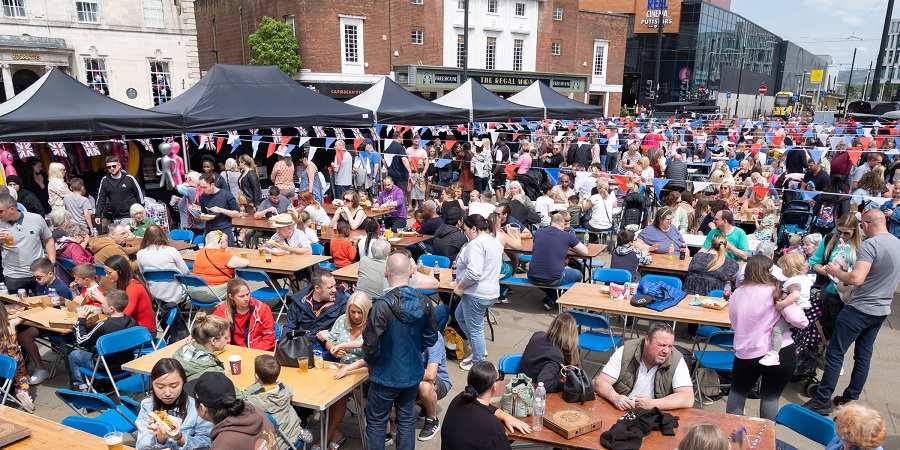 Thousands flocked to the Street East festival in summer 2022 and it is set to return to the heart of Rochdale town centre in May 2023 for the late bank holiday weekend.
Everyone looking for great food, drinks and free entertainment should head to The Butts on Saturday, 27 May 2023.
Organised by Rochdale Business Improvement District (BID), Street Eat, which was successfully staged twice in 2022, brings together the town's food and drink establishments, with visitors having their taste buds tickled and thirsts quenched as well as enjoying lots of free live music.
'Quality food and drink'
Tasty food from local restaurant chefs will be on the menu, with dozens of mouth-watering dishes including, Italian, Indian, English, German, American, Mexican and more.
There will be activities and rides for children, a bar for the adults and a music stage serving up hours of fun for all ages.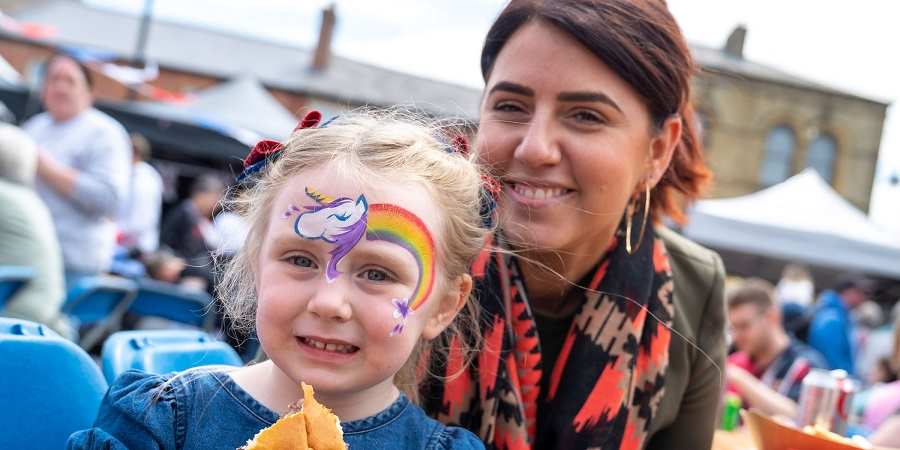 Visitors enjoying Street Eat in summer 2022.
BID manager Paul Ambrose, who organises the event with support from Rochdale Borough Council, said Street Eat showcases the vibrant and high quality food and drink the town has to offer as well as being a great day out: "Every time we've had Street Eat I'm always being asked when are we going to do it again, so I'm pleased we are staging this event again to get people together with food and drink and celebrate our town centre eateries. We do all we can to make it as affordable as possible too, so all dishes are under a fiver and entry is free.

"Last summer was very busy so we'll be making some subtle changes to help us accommodate a few more people as well as adding extra seating."
Due to ongoing work around Rochdale Town Hall, Street Eat will stay at its temporary location on The Butts.
Traders will include Bombay Brew, Vicolo Del Vino, The Medicine Tap, The Flying Horse, The Baum and many more, new bar and restaurant Vinesteins, D'Ale House, Bank Top Farm, Tree House Bar, Wacko Nacho and many more.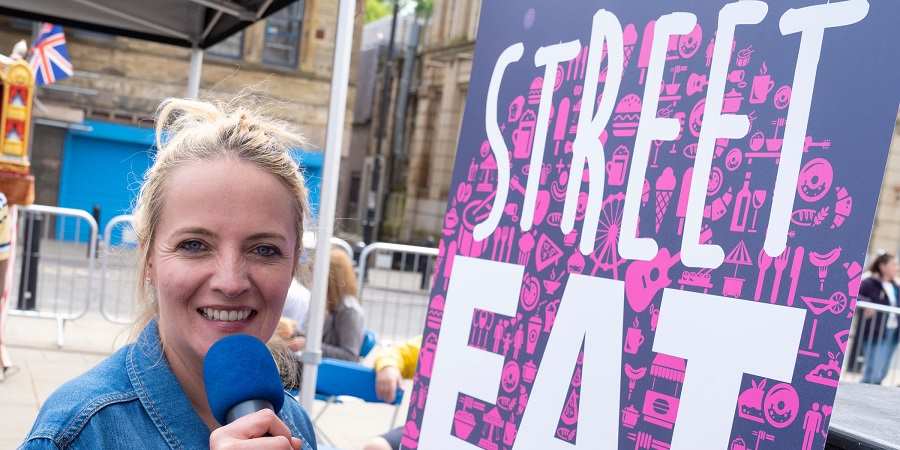 Disco Di (Diana Lynham) from Happy Radio UK will host a day of free live entertainment on the music stage.
The entertainment and music line-up will be announced in early May 2023.
Admission is free and Street Eat will run from 11am to 7pm.
Related content