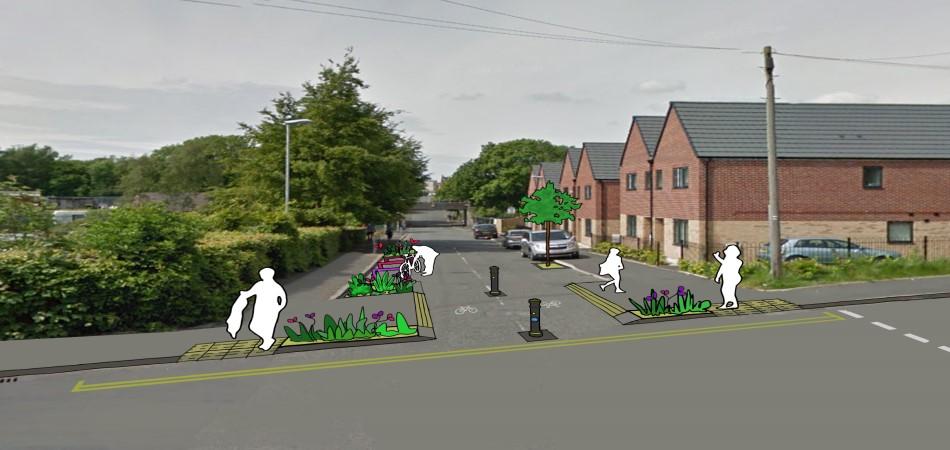 The Active Neighbourhood trial in Milkstone and Deeplish is to be launched on Monday, 6 February 2023.
The aim of the Active Neighbourhood is to increase active travel in the area so that short trips can be made on foot, by bike or on public transport rather than relying on the car for journeys. It will also create a safer area where children can play.
The Active Neighbourhood trial in Milkstone and Deeplish will run for 6 months. Local people will continue to be consulted so that the measures can be adapted, decommissioned or made permanent.
The next stage in the process is to introduce a number of interventions to residential streets. Signs will be displayed and there will be new bollards and road markings, followed by traffic islands and planters.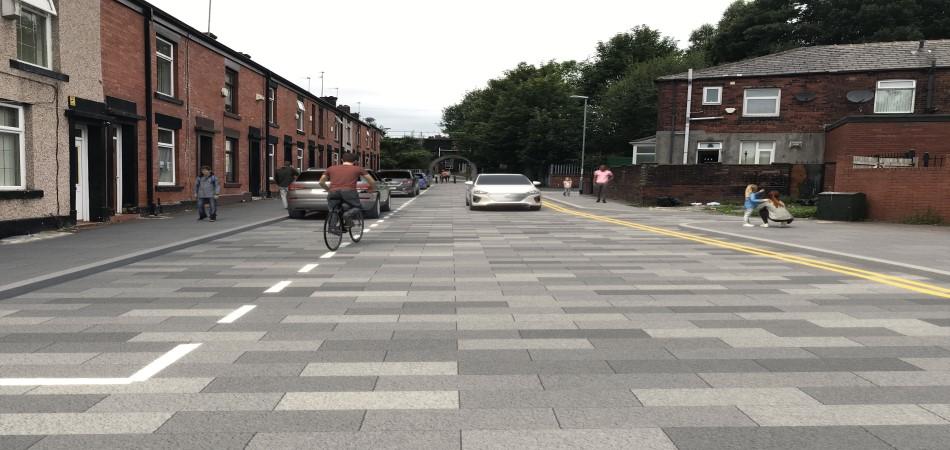 How the streets may appear in Milkstone and Deeplish.
Vehicles will be prohibited, one-way orders introduced and restrictions of no waiting time will be created.
This will include adding road furniture with vehicle filters on roads to manage traffic access and flow.
Councillor Daniel Meredith, cabinet member for highways and housing, said:
"This is an exciting time for Milkstone and Deeplish as we trial the active neighbourhood scheme. It is our defining aim to improve the lives of residents and that is what we are hoping to achieve with this trial.

"In recent years, levels of traffic on residential streets has increased significantly, and we want to address that and return the feeling of community to the area by reducing pollution, noise, and safety risks."
At the end of the trial, councillors will then consider all feedback before a final decision is made over the future of the scheme and whether it will be made permanent. There will also be a further area-wide survey with other events to be announced at a later date.
If you have any feedback or questions about the Active Neighbourhood trial, please email highways@rochdale.gov.uk.
Milkstone and Deeplish Active Neighbourhoods
Related content