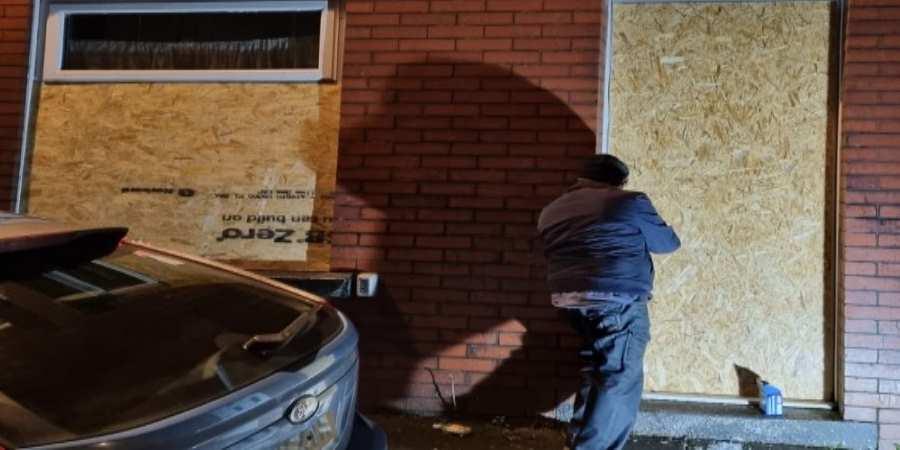 A problem tenant who showed scant regard for the local community, treating their home as nothing more than a 'doss house', has been removed from the property with help from the council.
Despite receiving 2 warnings from the council during 2022 as well as multiple visits from Greater Manchester Police (GMP), the problem tenant failed to modify their behaviour. This left the frustrated and blameless private landlord with no choice than to serve a notice seeking possession of the property.
The section 21 notice of the 1988 Housing Act was served in October 2022 by the landlord and the tenant has now left the property before an eviction became necessary.
Councillors were made aware of antisocial behaviour at the property in Heywood and swiftly asked the council to take action. They soon discovered that other residents were having their lives blighted by the way the terraced house was being abused.
Neighbours reported being harassed by large groups that congregated outside and there were regular fights in the street. Vehicles playing loud music were often heard arriving late at night causing further annoyance.
Inside, the property was designated as a 'doss house' with signs of drug use and numerous people coming and going at all times. Alley gates installed by the council for the benefit of other people living in the street were also damaged.
The property ended up in a poor state of repair with windows and doors smashed and the rear garden was filled with rubbish that the council cleared at the request of neighbours more than once.
Several council services became involved including community safety, the partnership enforcement team and environmental health. A catalogue of complaints was then compiled focusing on how the house was being used and how it was being neglected.
The landlord was left with no alternative but to take possession of the property and a notice was issued with the support of the council. The property has since been boarded up while the landlord determines how to return it to a fit state.
Councillor Daniel Meredith, cabinet member for highways and housing, said: "This removal shows that the council can help to resolve problems with antisocial behaviour, which is a blight on some of our communities.

"It should serve as a stark warning to anyone wishing to engage in behaviour that affects others in a negative way."
Related content