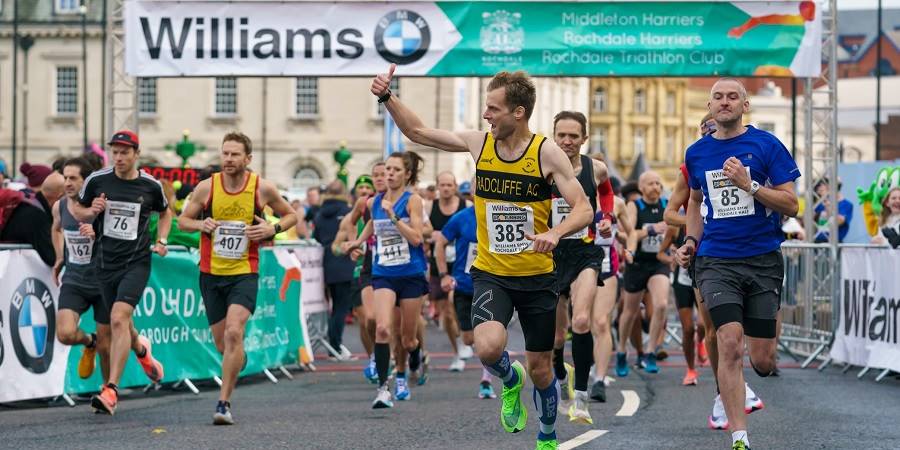 Entries are open for this year's Williams BMW Rochdale Half Marathon and 10K which returns in October 2023. Prices are at discounted early bird rates.
Over 150 have already signed up for the popular event on Sunday, 8 October 2023.
Entry for the half marathon is reduced by £5.50 and the 10K is reduced by at least £3 for entries received by 30 April 2023, so you can beat the May price rise by securing your place now.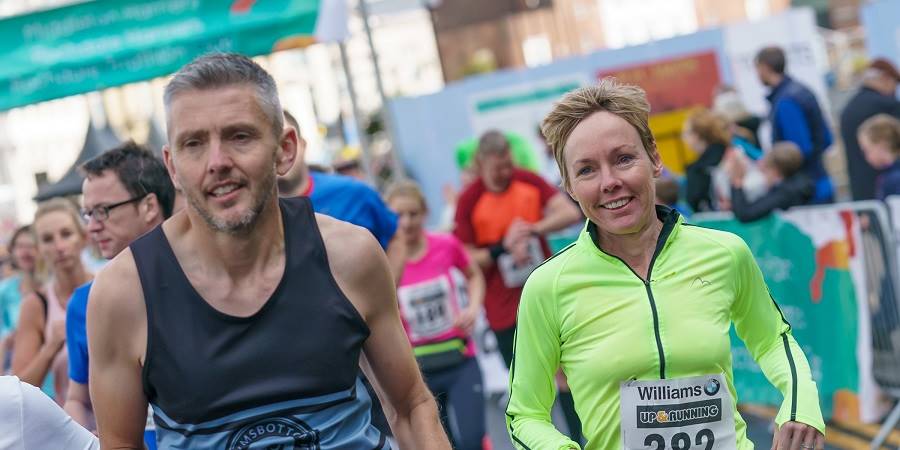 Entrants set off on The Esplanade in front of Rochdale Town Hall.
'Something to look forward to and train for'
Races will start and finish by Rochdale Town Hall, they will be chip-timed on fully-marshalled traffic-free courses with a medal handed out to finishers.
Environmentally minded changes include the official 2023 t-shirt being made from recycled plastic bottles – it's also an optional extra rather than built-in as previous years, so the event can reduce wastage. Medals will be made from wood instead of metal as wooden medals use less energy and have a lower carbon footprint. More entrants will pay a lower price too as early bird discounts have been extended by a month.
Since 2015 over 6,800 people have taken part in the event, which takes in town and picturesque countryside scenes like Hollingworth Lake. The courses are relatively flat too so are great for personal bests.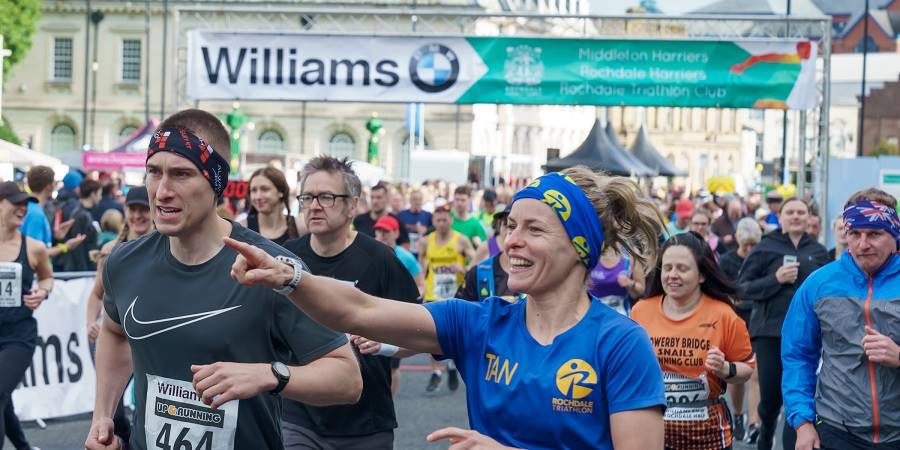 Entrants in 2021's Williams BMW Rochdale Half Marathon.
Councillor Janet Emsley, the council's cabinet member for events said:

"At this time of year I think everyone needs something to aim for, something to look forward to and train for and this event delivers that. Following a range of measures we introduced in 2019 to reduce the event's impact on the environment, we've now made further changes as well as extending entry discounts through to the end of April. I hope that with big events like this that get people active, we can play a part in getting people walking or running more often."
Half marathon places now cost £27 for club runners, £29 for non-club runners, while the 10K is £15 for club runners, £19 for non-club runners. T-shirts are £15.50. Fun Run entry will open on 1 April 2023.
The event is co-ordinated by Rochdale Harriers, Middleton Harriers and Rochdale Triathlon Club, and supported by Rochdale Borough Council.
Find the latest information on social media:
Related content