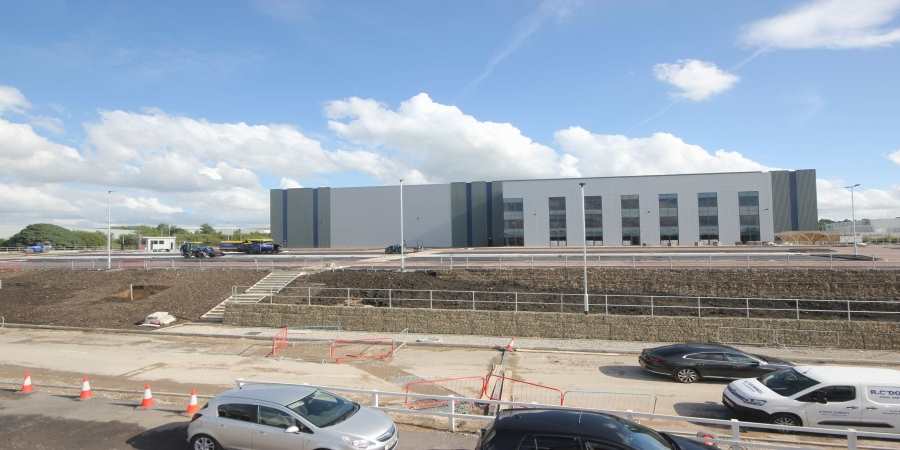 Major new employment opportunities have been announced by Danish Crown for a new processing facility at Kingsway Business Park in Rochdale.
Residents will see several hundred jobs made available at the new 30,500 square metre bacon-producing factory, which is due to open in August 2023. Some 300 specialised roles for the borough will be created.
Councillor John Blundell, cabinet member for economy and regeneration and Rochdale Development Agency (RDA) board member, said: "This is welcome news for the people of the borough with many seeking an opportunity for a new career.

"Unemployment is an issue we are working hard to reduce and this new factory will offer residents the chance to make that leap back into the workforce.

"But also, as there will be a wide variety of positions made available, there will be the chance to change direction. It is a good day for the borough to hear this announcement."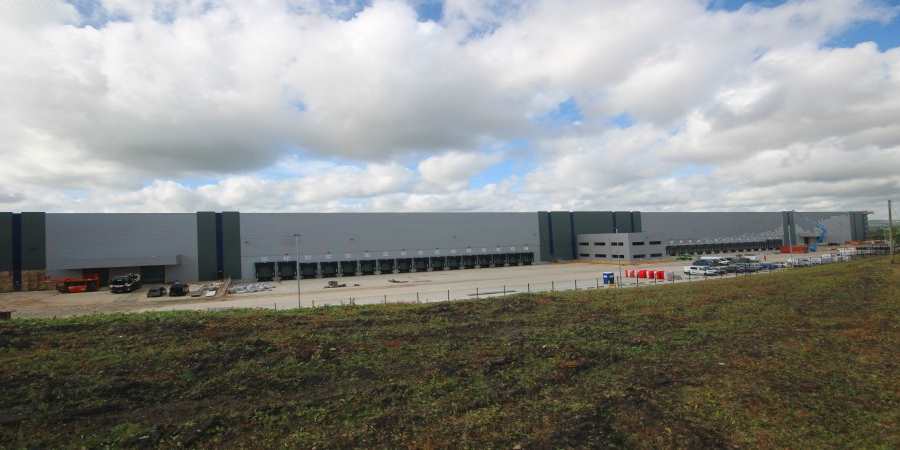 The view showing the imposing size of the new Danish Crown bacon factory in Kingsway, Rochdale.
Highly automated production equipment will be used along with the latest processing technology to cure, smoke, slice and pack bacon and gammon. This will see individuals become highly skilled in the work they do.
The end product will then provide UK retailers and food services with sustainable, traceable pork products.
Lars Albertsen, chief executive officer, Danish Crown UK, said: "We are delighted to be investing in Rochdale and the Greater Manchester region. In these difficult economic times, it's just brilliant that Danish crown is able to bring 300 new jobs to the area, as well as paving the way for a more sustainable food supply chain in the UK.

"We have a long history in Manchester, currently employing 80 people across Whitefield and Halifax, and we look forward to expanding the Danish Crown family by investing further in the local community."
Confirmation that Danish Crown will take space at Kingsway is the culmination of months of work by the council and RDA. The RDA and the council are also supporting the local recruitment campaign over the coming months.
The company says employees can expect a state-of-the-art environment with a canteen focused on health and nutrition, along with a fitness and wellness space to be incorporated.
The site will also include electric charging points for vehicles parking at the factory.
Related content