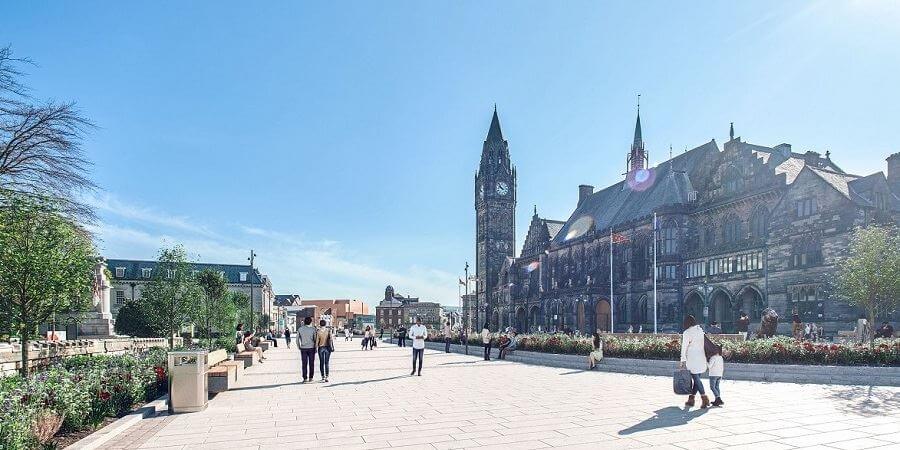 An opportunity to run one of the 'finest Victorian town halls in the UK' is on offer in Greater Manchester.
Rochdale Borough Council is recruiting a Strategy and Operations Manager to lead the planning, re-opening and future development of Rochdale Town Hall.
The grade one listed landmark building is re-opens next year after a multi-million pound restoration, creating a major visitor attraction and public events space.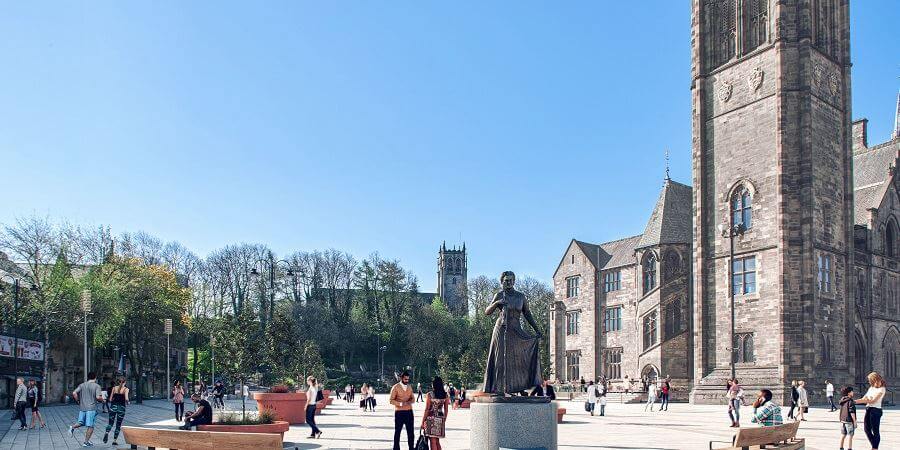 Rochdale Town Hall Square, which re-opens in 2023.
'Big opportunity'
Councillor Janet Emsley, cabinet member for events said it's a big moment for Rochdale:
"Town centre regeneration has reshaped the physical landscape over the last decade, delivering major new transport, leisure and business opportunities. Heritage has been central to this, so the re-opening of Rochdale Town Hall presents a big opportunity to engage more with residents and attract far greater numbers of visitors."
The salary is from £46,858–£50,047 and the role involves ensuring Rochdale Town Hall is a well-managed venue, leading a team to deliver an annual turnover of £1.5 million, creating great visitor and community experiences and delivering significant social and economic benefit.
Dominating the town centre next to the River Roch, the building, a favourite location with film and television crews, was the result of a competition held in 1864. William Henry Crossland won the competition, and the building costing £160,000 (approximately £15 million today) was inaugurated on 27 September 1871. Magnificent in its proportions, it stands as a striking symbol of Rochdale's stellar place in the world of industrial-era commerce, boasting incredible craftsmanship throughout, rich in heraldry and symbolism.
Closing date for applications is Monday, 7 November 2022.
Related content