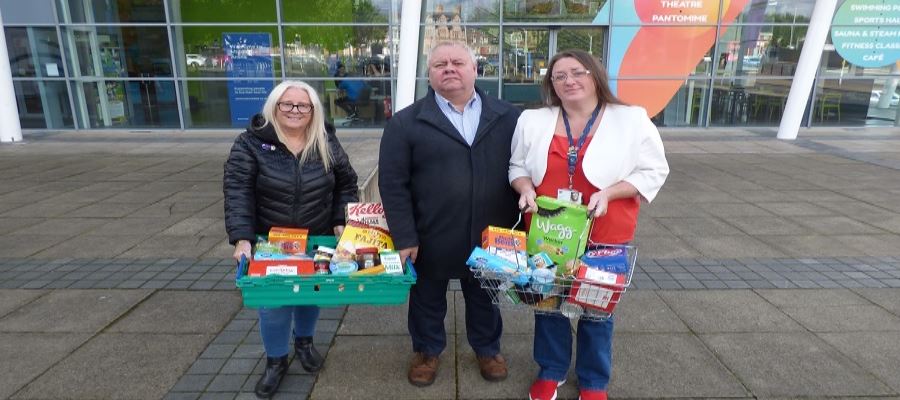 A range of measures to help residents in the borough offset cost of living pressures has been launched by the council.
The 'Helping Hand' initiative includes support for households most in need and will encourage people to check what they are entitled to.
The council will be working with local partners, including the voluntary sector, community groups and charities to deliver targeted cost of living assistance.
Local support available as part of Helping Hand includes:
Advice on accessing benefits, pension top-ups and other support
Health and wellbeing advice
Supermarket vouchers
Signposting to discounted food schemes
Housing energy support
Council tax rebates, to help with energy costs
Targeted assistance for older people and families
Helping Hand will be promoted on the council's website, across its social media channels and through posters, leaflets, booklets and outdoor advertising across the borough.
In addition, the council has confirmed it will be creating warm welcoming spaces this winter, for residents to utilise local community buildings, libraries and leisure centres.
Councillor Neil Emmott, leader of Rochdale Borough Council, said: "I am proud of our local support package, ensuring those residents most in need know that a helping hand is in place to offset national cost of living pressures.
"Helping Hand will ensure local residents, businesses and community groups are fully aware of our targeted assistance, building on the support we have provided over the last 12 months. It shows our partnership working at its very best, bringing together the council, voluntary sector, NHS, charities and community groups to provide families and older and vulnerable residents with a helping hand.
"We will be getting the message out to all parts of the borough, reassuring residents that a range of local support packages are available, giving people a helping hand to put food on the table, offset the cost of energy bills, and stay warm and healthy over the coming months."
Residents can also get more information by calling 01706 923685, Monday–Friday, 9am–5pm.
Related content