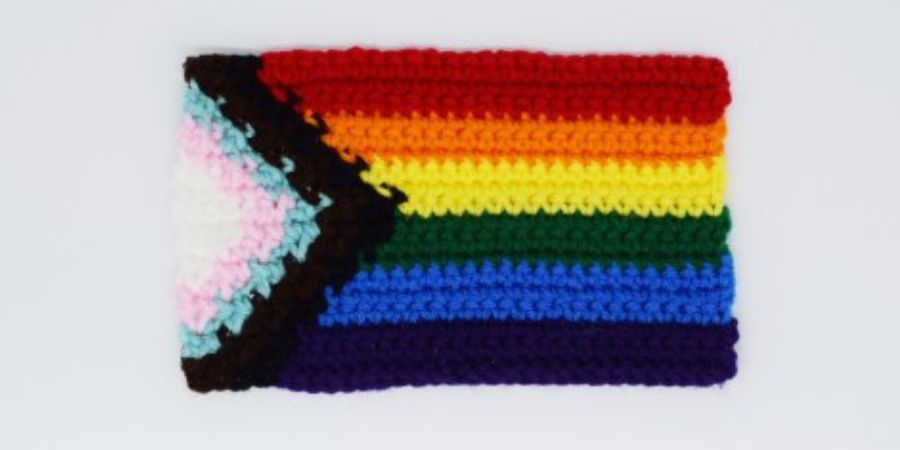 Join local community group Knitty Gritty to knit your own mini Progress flag to take home with you or yarn bomb them around the borough.
While retaining the common six-stripe rainbow design as a base, the "Progress" variation adds a chevron along the hoist that features black, brown, light blue, pink, and white stripes to bring those marginalised communities to the forefront. They recognise people of colour, trans individuals, those living with HIV/AIDS and those who have been lost.
The arrow points to the right to show forward movement, while being along the left edge shows that progress still needs to be made.
Come along and have a brew and a natter and take home your own mini Progress Flag.
Who is this event suitable for?
This event is suitable for all ages.
Do I need to book?
No, you don't need to book.
Event organiser
Touchstones, Rochdale
Disclaimer
​Events and activities are not organised by Rochdale Borough Council unless stated otherwise. Neither is Rochdale Borough Council responsible for the accuracy of the information provided. If you are under 18, ask your parent/guardian before taking part in any event or activity.
Related content