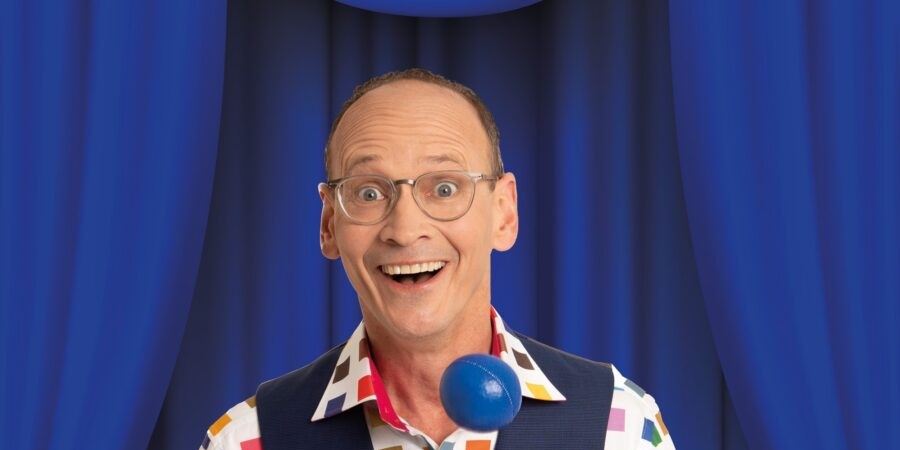 Warm up for Rochdale Feel Good Festival with a special comedy show suitable for all the family.
Who's appearing at this show?
Sam Harland: Sam's unique, observational humour is drawn from his working-class roots. He engages his audience in a warm, quick-witted and friendly manner and his material is self-deprecating, ironic and honest, particularly in relation to his colourful past escapades. He promises to bring the room and acts together for a great night of fun and laughter.
Steve Royle: an actor, performer, award-winning radio presenter, writer, juggler and Britain Got Talent finalist, who's travelled the world entertaining sold out audiences.
Do I need to book?
Yes, please book your tickets using the link below.
Who's this show suitable for?
This show is suitable for families with children aged 6 years and over.
There's a comedy show later on the same date that's suitable for adults only. More on the adult comedy show
Rochdale Feel Good Festival
This show is a warm-up event for the Rochdale Feel Good Festival.
Event organiser
Ace Lips Events – contact rick@acelipsevents.co.uk
Disclaimer
Events and activities are not organised by Rochdale Borough Council unless stated otherwise. Neither is Rochdale Borough Council responsible for the accuracy of the information provided. If you are under 18, ask your parent/guardian before taking part in any event or activity.
Related content